Do u think Taare Zameen Par can win the Oscars?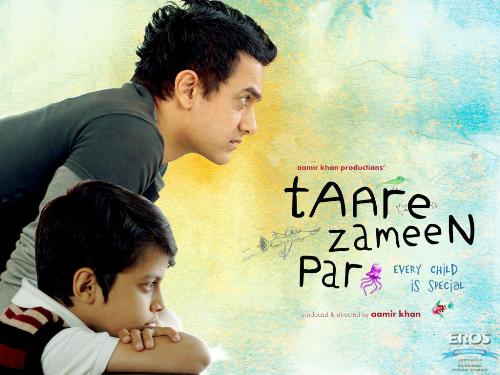 India
October 8, 2008 12:51pm CST
Hello Friends, This year Taare zameen par is the Indian entry for Oscars. Its a wonderful movie and i liked the concept very much. Every one acted quite well and the kid is just exceptional. Full credit goes to Aamir khan by directing such a movie. Actor Aamir Khan's debut directorial venture Taare Zameen Par, a sensitive story of an eight-year-old dyslexic child, was selected as India's entry to the foreign language category for Oscars at the 81st annual Academy awards. My own brothers spent few years in hostel and all those memories were refreshed when i saw this movie. Iam sure most of you have liked the movie. But do uthink this movie is going to get the Oscars? From my experiance i can say that the movies which get Oscar award are those which shows extreme struggle for survival etc. Iam keeping my fingers crossed, what abt you? Cheers, Tutul
4 responses

• India
8 Oct 08
Ya i too keep my fingers crossed....I wish Aamir could win a oscar for india

• India
9 Oct 08
Hi Vir, Lets hope for the best and hope we get an Oscar award this time! Cheers, Tutul

• India
8 Oct 08
i believe Aamir khan has done a wonderful job on the entire concept of 'Taare Zameen Par'. Well, its quite a sensitive issue, & quite deserving of winning an Oscars. But then again, it also depends a lot on the jury members ... & the other movies that have been nominated for the Oscars. Just wish Aamir .. "ALL the very Bests". Like Lagaan, he should get another Oscar to India .. & make Indians feel proud of him!!

• India
9 Oct 08
Hi Suru, Yes wish him all the best. He made us proud by making lagaan and now TZp. Hope we get an award this time. Cheers, Tutul

• India
8 Oct 08
ya i think it has a pretty good chance of winning an oscar ths time. it is just the right kind of film which has everything required present in it in equal proportions. all the songs are situational. And of course darsheel safri's acting was awesome. but again you can't really tell the result without knowing about the other movies in the "foreign movies category" you never know.. ther might be a better movie out there.. anyway... lets hope for the best.

• India
9 Oct 08
Hi Kool, Yes there will be a stiff competetion and its a fight between all quality films. Actually we should feel proud if the film gets nominated for the last 5 films just like lagaan did. Iam glad that movies like TZP are made and hope we get to c such quality movies in the future as well. Cheers, Tutul