Had you been in one place and.........??????

United States
October 8, 2008 1:03pm CST
and people get away from you because maybe you have a bad smell and you dont notice it??? people acting like you stink but you dont notice the bad smell????
2 responses

• United States
8 Oct 08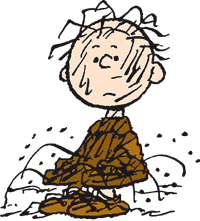 I grew up in a community that if you were from the east side of the county you were more than likely pig farmers. One thing I noticed is that pig farmers do not realize how bad they smell. They get used to the smell the longer they are out in it. I know in college I did not always smell the greatest. I was not trying to impress anyone so I did not take as good care of myself as I do today. For that reason I am sure that there were some who made it a point to get away from me. Perhaps if I was not living in slop I would not have smelled like slop.

• United States
8 Oct 08
it wouldn't hurt if you ask a trusted friend if he notice the same too. ask if you stink coz sometimes we get so immune to our smell that we don't notice anymore if we really stink or not. honestly, i never experienced that yet and i sure dont wanna experience that