Lipsticks or lipglosses??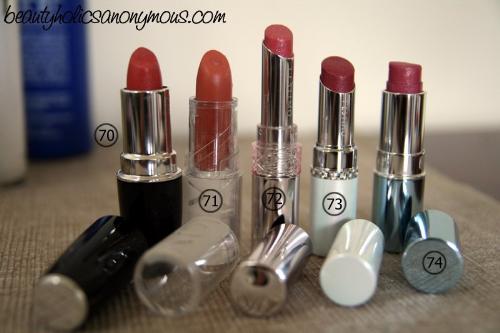 India
7 responses

• Malaysia
10 Oct 08
I think your lips are getting dry because of the wind. I sometimes have such problem too. So when I remember, i will apply vaseline on my lips before going to sleep to moisturize it. And I use lip balm most of the days. And on somedays only shall I use lipstick. And if i am in the mood, i shall coat another layer of gloss over the lip balm/ lipstick application.

• United States
17 Oct 08
I agree with you, I love lipbalm in the winter. I really works for me a great deal! I look really bad in lipsticks. So i stick to NARS in vagabond. It looks really good on me, but its on the pricy side.

• United States
17 Oct 08
I use lip balm in the winter, I have the same problem and it really works for me. I dont really use lipsticks because they look horrible on me! I was NARS in vagabond. It works really well, and I love the color!

• India
17 Oct 08
Its better to use a lip balm. And apply it over and over again,whenever it gets harder. it will going to be ok!

• Canada
16 Oct 08
Lip balm is definitely the way to go if your lips are dry as lipstick can be drying. My favorite is Softlips. It's really moisturizing and feels really good on your lips. It also has menthol or something in it that gives a nice cool tingle. Another good one to try is Burt's Bees - very nice and moisturizing!

• United States
10 Oct 08
There is some lip balms that have some color to them. They'd be better for your lips.