Climate Change Pushed Our Evolution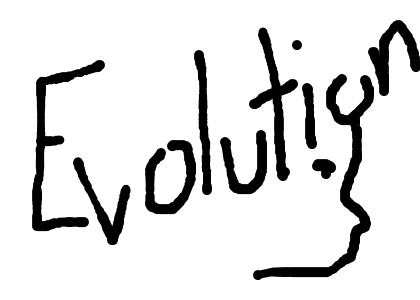 United States
October 10, 2008 12:49am CST
When we were first evolving the climate in Africa changed dramatically; forcing us to adapt. It changed from damp, humid, easy to find food to a dry, predator filled wasteland that forced us to be exceedingly flexible in what we ate. * We went from vegetarian to scavenging kills of the predators. Meat creates big brains. Proto-man decided he liked marrow filled bones and he figured out tools helped him get at the rich calorie source. Scavenging after predators is risky, so he communicated with others to mitigate the risk. Then the aha moment came where Man learned to kill meat for himself. We grew from tiny proto-people to what we are today on meat. * That first climate change was not the last brush with extinction. Africa was not an easy place to cut a living, especially if your teeth didn't measure up. Note the three inch long canines of a Lion, and that cat is tame compared to the monsters prowling around then. * Survive we did. As we grew more populous, we expanded. We now dominate a planet where we had the slimmest of footholds just a few hundred thousand years ago.
1 response

• Philippines
10 Oct 08
The most sensible I have read in this site! Funny how many are complaining of not seeing sensible discussions but they skip answering this one. I do agree with you that man itself is the cause of all its problems. The problems we created will also be our waterloo.

• United States
10 Oct 08
It may be our Waterloo but then again it may not. It is still possible that Humans can adapt to climate change. I don't think we can stop it though. As for causing it, I disagree, because our output doesn't equal a few volcanoes. Our pollution certainly isn't helping the matter however.