Will India Win?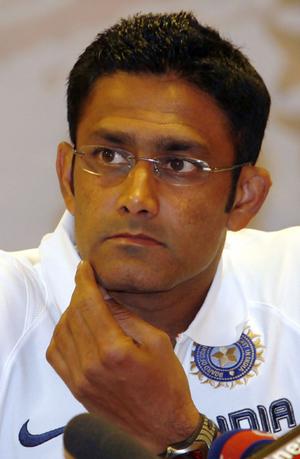 India
October 11, 2008 3:07am CST
Do you think that India can win the first Test against Australia under the leadership of Kumble, sighting the inexperienced Aussies side? But still there are men like Ponting, Hussey, Brett Lee. Will it be enough for the Aussies to tackle all the Indian team with just these 3-4 major players, when India have the likes of Sachin, Ganguly, VVS and Dravid?
5 responses

• India
12 Oct 08
well no way buddy... i dont think we will win the first test. our old war horses are not firing now. sachin, dravid, saurav laxman, kumble all are tired legs we need young guys who can add firepower in batting. team should contain mohammed kaif, virat kohli, suresh raina, rohith sharma, piyush chawla, pragyan ohja etc else i dont thing we will will the series. the people who made australia on the mat in practice match is a younger side. not these old war horses. remember that, but am not writing off their ability. they are talented but their consistency is decreasing day by day. so we should go for young blood if we are on a move to kill ausis kangaroos.

• India
20 Oct 08
well youngsters firing batting can work out in the ODI's..but test cricket need patience and experience..scoring more runs in a short ll always work in 20-20 and ODI's..in the case of test cricket,scoring like tat will make the batsmen tired and result in the loss of wickets in short time..youngster should be included in the team gradually..now ganguly and kumble are retiring..2 youngsters should be included.. then gradually..already we hav ishant,amit mishra,gambir,dhoni..our test team s now consists of half youngsters..so now our team is experienced as well as energnetic..this is enough to throw the kangaroos out of the ground...

• India
20 Oct 08
I think the 2nd test now going well for india and the team is full of young guys as well. hope the 2 nd test will be in india's hand and series too. i am so happy to see sachin making his history and aus to get out with followon chart as well..hatsup for amit to get his 5 wickets haul

• India
20 Oct 08
well.definitly we will win..the first advantage is it is our homeground..when considering the playering all our player are in form..sachin,ganguly,sehwag,dhoni are in good form..since ganguly 's last test series,he think to score more runs..News told tat our former skipper is taking more time in the nets..Its kumble farewell test series too..he too try to get a positive result..VVS is not in gud touch..he should come up in the remaining test and we hav the chance to win the second test.and finally we hope our boys ll do well in this series..neew boy amit mishra did excellently well in the 1st innings of the second test..he will have great future..

• India
11 Oct 08
India has great stalwarts like that of sachin, dravid ganguly. but are these old war horses still ready to run the tarmac? there is no doubt in their talents. but their consistency is gradually withering away. It could be bcos of too much expectations from them and also may be they are inching towards a stage of burn out. But hope that all these great indian cricketers will bid audieu to the cricketing action with a glorious finish by winning the series.