Mine myLot payment proof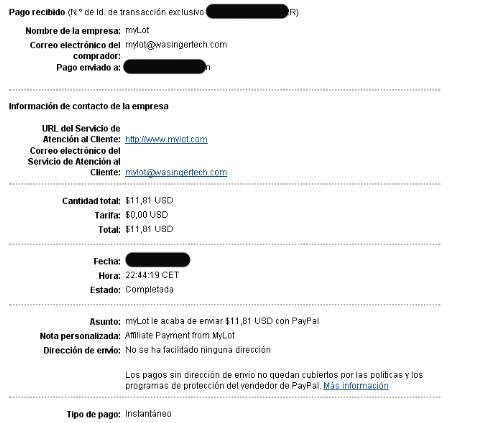 Spain
October 11, 2008 8:52am CST
I want share to you mine mylot payment proof via Paypal for these people who doesn't trust here, mylot always pays so keep posting, have a nice day!!
4 responses


• United States
30 Dec 08
Well I am still waiting for the day I make my payout. Though that prolly wont happen for years due to the fact I am working for pennies with this site but all is well. Whatever helps pay the bills these days and build up the piggy bank gotta keep it happy.

• Philippines
12 Oct 08
Hi there blanksolid! It's nice that you got paid for your September's activities. It is also great that you have shared a payment proof. I am sure that those who still doubt whether myLot is legit and if it really pays would be very happy to see this proof. More than the earnings we get here, what is important is that we enjoy what we are doing here. Good luck and happy posting!