Have You Ever Dialed 9-1-1?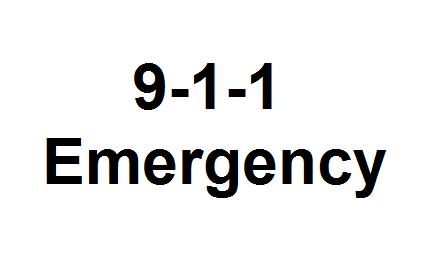 Canada
October 11, 2008 4:19pm CST
In my life I have never dialed 9-1-1. I do hope I never will. Have you dialed these numbers? What was the reason for it? Did you teach your kids to dial these numbers in case there are emergencies. I know I will teach them when they come an immigrate here in Canada.



6 responses

• United States
11 Oct 08
I have had to call 911 several times. When I was in highschool, my great grandfather lived with us as he was rather old and was sick a lot with some lung problems. Sometimes he'd get pretty bad and couldn't breath hardly at all, regardless of how many breathing treatments he took. So we had to call 911 so he could be taken to the hospital. We also had to call 911 when he randomly fell and broke his hip.

• United States
11 Oct 08
I've had to call to have my elderly mother get picked up. Before she went into a nursing home she'd loose her balance alot and just how she's porportioned she didn't have the muscle strength anymore to get herself up and since she was heavy & being pg I could't dare try to lift her on my own.

• United States
12 Oct 08
Just once, I was bartending and a bar fight broke out that got out of control. The guy almost hit me, even, and ended up breaking the glass in our cooler! The police took a really long time to get there, but I'm glad I did because he was still acting out! Never for personal reasons though, thank god!

• United States
11 Oct 08
I have for car accidents, like once I was waiting at a light and someone was turning right on the road that crossed mine & I kid you not the light pole fell right on the hood of the womans car! I have called for debris on the freeway. There was some debris some yrs ago on the freeway and when a van carrying a large family drove over it, the debris / wood planks kicked up under the van & punctured the gas tank & the van exploded! So when I saw some loose wood on the hwy in a place that was utterly unavoidable I called it in before another accident similar happened. Otherwise it's for stranded motorists......... we were out late one night and there was a lady sitting on the hwy (before cell phones were very common) and called her in, no need to have her sitting there stranded and alone in the wee hrs.

• United States
11 Oct 08
As a profesional firefighter and paramedic for a local fire department i am ohh to aware of the number of people that dial 911. We never mind for that is what we are there for. Seems to me though that 70 percent of the time it is abused. For example people calling because they have a cold and need a ride to the doctor. Seems that the people that need it the most are not usually the ones to sturborn to call. just remember that all emergency service workers are here to help you in youtr time of need and if there is ever any doubt just call...


• Slovenia
11 Oct 08
I did. By mistake lol One of my employee has the cell nuber 912, and I dialed 911, so when I got the answer I was so shocked, when I finally realized what I did, i apologized and said goodbye. And the very next second I did it again

I dialed 911 again. Luckilly I never had to used this number for the emergency reason.