What do you think about video games :Bad or Good??

Morocco
October 12, 2008 12:29pm CST
As far as I'm concerned , most of video games aren't so good for health, because they take a large space in our time , almost of people who play games , spend hours in front of their PCs playing on the net ,Would think that this habbie is healthy for our selves ?? What would be your advices as a help for those people who can not stop playing ?? For me , video games are something special and very cool , if we know how to reorganize our skatjourny . For sharing !!
8 responses

• Philippines
12 Oct 08
Video games bad for the health? I don't think so. Video games are recreational tools, and it actually develops our minds further, making us think more. I personally prefer RPGs as it really does make you a thinker. No-brainer games such as shooters are very good mind exercise too, as they practice tactics and perception, as well as reflexes. Video games have various good effects, really. People just see it bad because they make the games control them and not the reverse of it. Just like you say, it takes up a lot of time. But who decides how to use the time? US. So we are the responsible ones, and not the video games. TO those who cannot stop playing, I don't blame you. Don't be addicted, it's just that easy. For me, playing too much never affected my studies, not until college. Kind of made me less focused on stuff. But now, it kind of just relaxes me when I'm not on the mood, and I tend to get tired of the games. And I finished on time, so I guess it doesn't affected me that much. It really depends on the person. But it's really good for the mind. For the eyes? Hmm...not that much, especially with a CRT TV or monitor. Yeah. Have a nice day.

• Morocco
16 Oct 08
You have told right my friend , it is "we" who controll the time that we pass in palying video games , so it depends on us to change our habbies and to resolve the problem with a raisonnable way ,which makes an equal line betwen playing and being obbsisse with , so let's do it , what are we waiting for .

• United States
12 Oct 08
I personally think there is nothing wrong with video games as long as you play them in moderation,I have been a video game player since I was a kid,and I still play them obsessively to this day,but I do not play them for longer than a couple hours at a time,I like war games,and stealth games,and whenever I am really stressed I will play them and they help me relieve my stress and make me feel better,which is a good thing.

• Morocco
16 Oct 08
So , what I do understand from your response is that playing games didn't hurt you , unlike it helps you some times in some cases or situations , for me , playing games , specailly strategie games helped me lot of times in my school creer , I got from it some information that I would know if I didn't play them ,and which did help me in studying .


• Morocco
16 Oct 08
It is a sort of disease which affect weak people , they change from players to slavers , all what it matters in their lives is playing and playing and playing .. there are some other raisons such as the community affectations , the person can be kept alone , and do not have so mutch friends whith who he will pass time and to do some different habbies , so he find on his or her video game the only partner to share with his or her ideas,opinions and skills way not.

• Morocco
12 Oct 08
For me, video games are so good because you can find your rest to playing a diferent games, and you can be enjoy if you play a games. all the people know that playing a video games take a large space in our time, but we can organise our time and don't loose a large time to play a video games.

• Morocco
16 Oct 08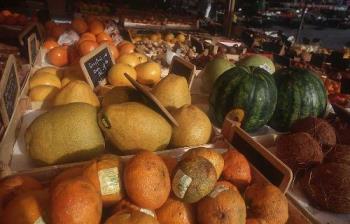 All what it does matter , in your opinion , about games , is having fun ; I respect that , but for me , playing games should be as educative as possible if we wanna build a psitive person , an actif one , games must combinited with ways to reach the knowledge by having fun , not only giving fun and some times , destroying montalities .

• Defiance, Ohio
14 Oct 08
No all video games are bad for everyone. but they can be addicting to some. My daughters doctor wants her to play video games. he actually told her to do so. because it helps with kids who have problem swith eye hand coornation. It also helps kids who have a hard time concentrating on things long enough to sit down for a spell. It also helsp force kids with lazy eyes to force that lazy eye to acyailly work. My daughter eye has gone from 200/20 to 80/20 just by playing video games while wearing her glasses.

• Morocco
16 Oct 08
Video games can be a medicament too , cool ! so this doctor suggested to your daughter playing video games as a solution , so we can not just come and sya that all of those games are bad or good , we can classify them to two colones : the helpful ones and the unhelpful ones.

• Defiance, Ohio
17 Oct 08
Yes, the doctor actually prescribe video games. Lol. I know what a hoot!! I thought he was kinda crazy at first to. But he is an eye specialist. A very good one at that. As he puts up with kids all days. many which are special needs and hyper active to boot. He has always had such a calm voice and get the kids to settle right down. He explained how the games help those kids that need it for hand and eye coordination. Which my daughter really needed. I can see the improvements since she has started seeing him. I can't say that about many doctors. But this one I would recommended to anyone.

• Morocco
17 Oct 08
Very nice experience my friend , it is very helpful you know , who could think that video games can be a medicament , it does now ; thank you for your response , it was a very interesting one ,and I hope that your sister will get better as soon as possible , thanks again .

• Canada
17 Oct 08
I think video games are fun. I play a lot of them. But they must be used in balance as anything else in life. Too much of any one thing is limiting to ones growth even as an adult.

• Morocco
17 Oct 08
Yeah my friend , I agree with you , every thing must be used by limits , specially video games , we have to precise the time that we would play it , and to be caution about this point of "time" , most of us do not give time its right value .

• Morocco
12 Oct 08
video games are like a double-edged sword we can enjoy with it and if we play a lot it become a bad thing

• Morocco
16 Oct 08
Nice proverb , I do totally agree with you , video games can improve minds , ideas , ways of thinking ... as they can do the invess , destroying all skill and abilities ,so to get the positive side of it , we should absolotly do reorganize our times and give it only a small period to play it ( one or one and half our per day).

• Romania
3 Nov 08
in someway is good in someway is bad...i dont know what to say... sry for my bad english