If you die and go to heaven, what would you like to bring with you?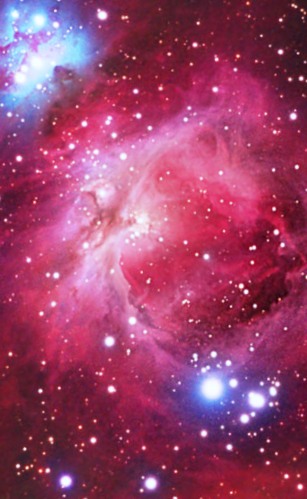 Philippines
October 12, 2008 7:54pm CST
If you are allowed to bring one thing or something in heaven when you die, what would that be? Anything that has to do with you when you were still alive. I'm sure it would be something significant and unforgettable. You can decide of whether it would be a thing or a person (I just hope the person would also like to be there hehehehehe). It would be your own choice as long as it's only one.
5 responses

• Philippines
16 Oct 08
That's great. No harm done to others because definitely, your cat would love to go with you especially if you are feeding her/him well. Anyway, thanks for the response and I wish you luck in posting here in mylot. Have a nice, great, and wonderful day with your cat!

• Philippines
13 Oct 08
i would brng no one.i'll just stay up there and look after the people i left.make sure they are safe and far from harm.besides,i do have my aunt and granpa in heaven so definetely i wont feel that lonely.i would not bring anyone along because i want them to continue with their life and enjoy the happy things on earth.i will just stay to be an angel to them happy posting!

• Philippines
13 Oct 08
Being an angel is such a wonderful thing. Just keeping guard of our loved ones would also mean that our love for them never fades. I just wish that my daughter is looking at me or even guarding me even though I don't see her. I always regard her as my dear little angel in heaven.

• Philippines
13 Oct 08
Can I modify the question? Like, if ever I die and go to heaven, I hope God will grant me to visit and embrace my loved ones every now and then, because I know I am going to miss them.


• Philippines
13 Oct 08
Well, if I can choose a person then that would be my boyfriend because I don't want to be sad since I'm already gone... But if I can only bring a thing then definitely I will bring my cellphone and many loads.. So that even though I'm far from them I can still text or call them..

hahaha... I just hope that there's a signal in heaven..


• Philippines
13 Oct 08
Hahaha cute. Make sure your boyfriend approves. He might just be mumbling in heaven hahahaha. Anyway, thanks for the comment and I hope you learned a thing or two from this discussion. Don't forget to try to visit my other discussions and comment on them. I love your answer. It's so funny and cute. Thanks again anyway. Good luck and have a great day!

• Philippines
13 Oct 08
Actually, if it's a person, I'd pick my husband. Not any more my daughter or my would-be children because they would have a life of their own. But more than anything, I would like to bring with me all the memories I had as a human being. So that while I am in heaven, I would have something to look back on. And that way, I would always remember everything as it happened.


• Philippines
13 Oct 08
This is so sweet. Thanks for the comment and I wish you all the best in life. Happiness to you and your family. It is as well very wise to bring your husband (LOL) so that he won't be lonely here on earth. Thanks again. :)