do you share your talents to your kids?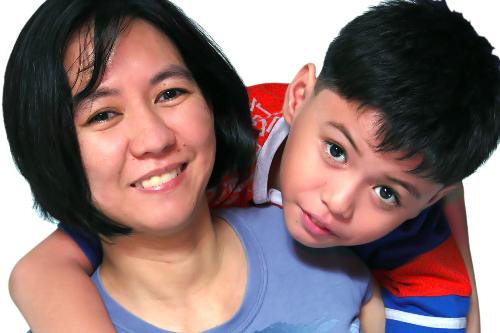 Philippines
October 14, 2008 6:57am CST
Me since i love scrap booking and anything related to arts and crafts, i see to it that i do it with my son.So every weekend if we are free from any work or any activities, i see to it that i always prefer some art craft, be it simple or not, for both of us to do.Even my husband join us once in a while when He's free from his work.And with this activity my child learn a lot from it and share his knowledge with his cousin,so the next time around,He will teach His cousin how to do the craft.That way i learned that he really love's what we're doing. Not only sharing my knowledge with him, but it also serve as our bonding time together, since we also chat a lot while doing the craft.He tells me every activities he has during school time.So we are very much updated with each others activity. How about you, would you care to share your talents with your child?
2 responses

• United States
15 Oct 08
I love scrap booking too and pretty much anything arts and crafts. I also love musicals, poetry and creative writing. My daughter is only 10 months old, but soon I will be able to share my talents with her so that she can learn something interesting. If I leave it up to her father then she will be playing video games until 3 am. That will be her talent. Ha! Not while i'm the momma! I can't wait to start sharing my every talent with her. Soon she'll singing "How lovely to be a woman" while scrap booking her school friends. You just wait.

• Philippines
15 Oct 08
Wow you have so many talents to share with your very cute lovely daughter.Am sure she will love it. Anyway playing video games is also a talent ( hahaha ). It's so nice to know that many mothers are very willing to share what they have to thier child/ren.NOt just talents I guess, but the whole essence of being a woman. Oh I jsut wish I have a daughter now, I cannot teach my son how to become a better woman, or my husband will kick me out (lol- just kidding )....


• Philippines
14 Oct 08
hahaha you better learn some art things.Kidding aside you can share any talents with your child not just art,if it's not your craft.Sure you have other talents to share with.Thanks for your response.When your child is a bit older, you too will have some fun together.It's very important.