Shocking SCANDAL!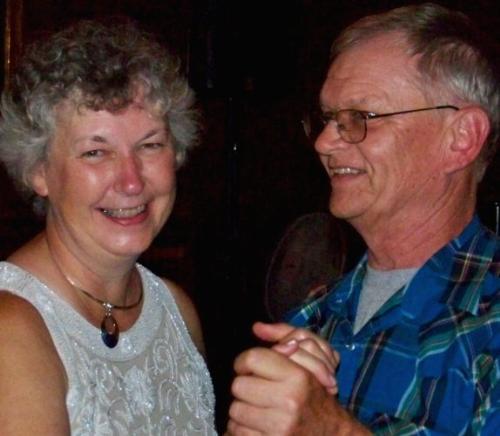 United States
October 14, 2008 7:08am CST
Yes, it is true. Notoriusly reclusive, the myLotter known as redyellowblackdog, was spotted recently outside the bounds not only of his Farm of Pain & Death, located in a remote rural largely unexplored and underpopulated portion of darkest Arkansas, but outside even the state of Arkansas! Yes, it is true. Not only was RYBD spotted in a 'blue' state, He was seen holding hands with a woman other than his wife! Shocking! See for youself in the attached photo. I say that RYBD is entitled to get out once in awhile, and maybe even dance with someone, but I'm not sure if his sister-in-law will ever dance with him again. Especially after she sees herself on the internet along with this story. What do you say?
4 responses

• United States
14 Oct 08
Both of you look like you are having fun to me. But, you are right; she may not like her picture on the Internet. By the way, I didn't realize there was that much territory in Arkansas unexplored.

You sound like you are definitely in the backwoods of no where!

• United States
14 Oct 08
The end of the earth is not located in Arkansas, but you can see it from my home.

• Canada
14 Oct 08
Oh my!!!!!!And I'm thinking that maybe you had fun too...geeesh LOL I'm sure she will dance with you again, she like she will fear scandal... or this story hehehe Hope you had a great time and that you enjoyed your time away from your reclusive habitat:)

• United States
14 Oct 08
I had so much fun while away that next decade, I might go again.


• United States
14 Oct 08
Thank you. I certainly had a good time. I'm still debating whether or not to tell the mystery woman about this posting. I'll see what my wife says.

• United States
14 Oct 08
I could care less about the mystery woman you are with, I want to know more about what you were think leaving Arkansas and going to a Blue State. I have been worried about you Redyellowblackdog, and now I have the proof that you are slipping into the dark side. Not only were you in a blue state but you looked like you were enjoying yourself. Next we will be hearing that you have drank the Obama smurf Kool-aid, and be wearing that blue Obama moveon.com t-shirt.

• United States
14 Oct 08
(Hangs head in shame...) I admit it. I wore the 0bama shirt while changing the oil in my wife's car. My thought was that it would not matter if I then used my shirt tail to wipe the dipstick and it didn't. No one but my wife saw me doing this, so there would be nothing for me to exhibit shame about except that I forget and then wore the shirt into town. This got me some rude stares by righteous good thinking patroitic intelligent Americans and the shock of discovering one old friend was an 0bama supporter when he congratulated me on having the courage to wear my shirt! Oh, my! As to the blue state frivolity and fun, I was born there as was my wife. It is a matter of needing to go there once in awhile for family functions or admitting to myself they are lost forever. It is my duty to these lost unfortunate souls to wander into harm's way in an attempt to win them over. Sad to say, I did not win any of them over to McCain as I was having too much fun to sully the occaision by bringing up politics. Maybe I'll be braver next time. Thank you for the concern over my political soul. It helps to know there are people who care! :-)