What is your dream job?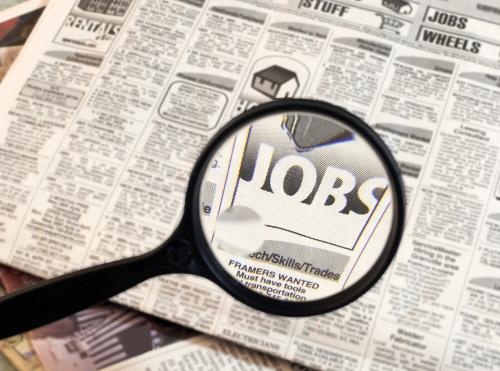 Philippines
October 15, 2008 9:35pm CST
I know almost everyone of us would want to have our own dream job. It may be a successful businessman, a doctor, an architect, an engineer, etc. I've always wanted to be a businesswoman but I guess it wasn't what I've always wanted. It wasn't really in my heart to pursue that kind of career. My dream job is to be a film director/film maker or any that falls on the media or advertising industry. Right now, I believe I am going to the right direction. I do hope I'll get it someday. How about you, what is your dream job? (You can give some details if you want to) Are you happy with your job right now? Is it the job you've always wanted? If you have already achieved your dream job, how did you achieve it? What's your story in fulfilling it? How did you become successful?
5 responses

• United States
16 Oct 08
I think if I could pick, I'd be a buyer for a fancy store like Nordstroms, or some other high end fashion store. I'd love to travel to fashion shows in NYC, Paris and other exotic places and pick out the next fashion trends. I'm currently in a totally different field (real estate) and although I enjoy what I do, I guess like everyone else I dream of doing something else. I'm happy though and I guess that is what really counts.

• Philippines
16 Oct 08
Wow, those are really two different fields. But, wherever your passion is, just go for it! Thanks for sharing :)

• Philippines
29 Jan 09
I'm happy with my current employment as a Software Developer. But when I think of dream jobs, I can't really picture myself working on a software and developing - I think I'd like to have a school built, private but cheap and with good quality. I still don't have any idea how to turn this dream into reality but I'm really passionate about education and I think this would be a very relevant contribution to my society. Thanks for the response on my discussion!

• Philippines
2 Feb 09
That's really great. God bless you with your work!

• Philippines
16 Oct 08
i'm kinda weird so i have three dream jobs, to be a lawyer, doctor, and an architect. i dunno why but i guess the one i'm gonna pursue is being a lawyer because i'm currently taking up accountancy and i heard a lot of people say that it's good to be both a CPA and a lawyer.=D

• Philippines
16 Oct 08
Wow! Those are really big time jobs :) But, if you are able to manage both being a CPA and a lawyer, then why not? But those are two different things, hehe. God bless you!

• Philippines
16 Oct 08
i want to be a journalist... and a writer of a famous book that could change the literary world. now i am starting to write some crap at associated content.

• Philippines
16 Oct 08
You know, one of my dream is also to publish my very first book, something about the story of my life or stories of other people, or maybe a fictional story too. Whatever job you have right now, be happy with it and just love it ;)

• Philippines
16 Oct 08
Given the chance I really would like to be a full time university professor and a magician. Yes I do tutorials but that is far from being a real professor who has regular classes and students. I have applied on becoming a professor but there isn't any reply yet from them. Being a magician on the other hand is something that I do but I don't earn money from it yet. I do perform but only for friends and family on certain occasions but maybe someday I'll go semi professional when it comes to doing magic. For me those two are my dream jobs and if ever I get to have those two jobs then I would really be very happy and enjoy the rest of my life.


• Philippines
16 Oct 08
Teaching is a nice career, I also of thought of that too, maybe like a tutorial or something. A magician? Wow! Haha.. I guess you're like the type who loves to entertain people. Good luck with that ;)