honeymoon destination

Philippines
6 responses

• Philippines
16 Oct 08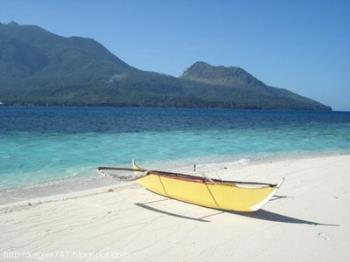 Well, I would suggest for Camiguin, it is a serene place and wonderful sight too, they have plenty of tourist destinations which you and your spouse to travel in a day, the island boasts of their white beaches, hotsprings, waterfalls and many others. You can refer to their site or by searching it using the search engine for accomodations and other details. Congratulations to you and to your partner ! My best wishes my friend.

• Philippines
16 Oct 08
I don't think it is crowded, as you see bora is within luzon that makes it easy for people to get there, but camiguin is quite remote and I've been there, to me it is good enough.


• Philippines
16 Oct 08
Ok, if you want a quiet yet infront of the beach environment, you can always take into consideration Bantayan Island. The thing with Bantayan Island is that it's kind of secluded but the place i quite beautiful. Bantayan Island is north of cebu province, you have to take 4 hours from the cebu airport, then a ferry will transfer you for about 30 minutes there.


• Philippines
17 Oct 08
Oh bantayan is a very lovely place I should say, and I believe it is safe there. Take a peek of this link. I have to tell you, I fell inlove with the island, the moment I saw it.

Hope this could entice you to visit the island: http://biancabonita.multiply.com/photos/album/50/Ogtong_Cave_Cebu.


• Philippines
16 Oct 08
Are you soon to be married? Aside from Baguio City,I can also suggest Palawan. In El Nido Resort in particular. I always heard that the place is really beautiful. Palawan is also an Island which you can be relax and away for a while from the busy and fast pacing life in the City. The newly wed will surely be enjoy the company of each without any problem to think and will enjoy the beautiful scenery.. Have fun..




• Philippines
16 Oct 08
I think in Baquio because they have cold place and they have also so many destinations to go to. You will not be bored but of course you need a much romantic place in which in that sense I cannot help you coz I have not travel so much even I stay in the philippines.