Requesting payment from mylot

United States
10 responses

• United States
19 Oct 08
I am just wondering how you did that. I have twice as many discussion answers and I am only a little over half way towards the $10.00 pay out. Do start a lot of discussions, or just leave really long comments. I am trying to figure out what I am doing wrong here. I have been here for many months and still have not gotten a single pay out. Thanks for any advice.


• United States
19 Oct 08
You don't have to do anything. At the end of the month if you have reached the $10.00 they will just send it to your pay pal account around the 15. All you have to do is make sure your pay pal account is registered with the site. Congratulations! It took me almost 500 responses to get my first $10.00 so you are doing really good.


• Philippines
17 Oct 08
good work melvin i know that feels good. i can still remember the day when i got my first payout but i didnt have a paypal account yet so i waited it to be 50 dollars. when i saw it was 50 then that was the time when i sign an account at paypal. you dont need to request mylot will be the one to transfer that to you paypal or to your money bookers. goodluck and more posting

• Indonesia
17 Oct 08
I just received my payout about 2 weeks ago. Just wait and the money will be on your account by mid of next month. I received my payment earlier, I can't remember the exact date, but it should be before 15th. Congratulation on your first $10. Have a nice mylotting


• Philippines
17 Oct 08
hey there! wow, you earn so fast. how did you do that? do you have a lot of referrals? well, you don't request for payout. mylot will notify you when you qualify for this month's payout. they normally send earnings by the 15th next month. how much did you set your payout? $10? you can earn more than that by the end of the month. keep posting and your earnings will accumulate. happy posting!!

• Philippines
17 Oct 08
wow! that's good that you have already reached the minimum payout it. well, i am just a new member and i am hoping that i would also have that accomplishment. anyway, what i know is that you could ask mylot to transfer you earnings to your paypal account. you can visit paypal's account if you want to know more about their terms. i also heard that you can have moneybookers to handle your account. well, i am not yet familiar with that alternative. anyway, happy lotting and keep on earning! :)

• Philippines
17 Oct 08
you don't have to request it, all you have to do is to make sure that your payment information was filled out correctly, that is you have entered either your paypal or moneybookers account information. myLot will automatically send your payment after the cut off date which is at the end of each calendar month. payment are done every 15th of each following month, so you won't get your earnings until the 15th of november or earlier than that. it might still be too long for a wait but the good thing is you reached the minimum already and that you could increase your earnings before the cut off date comes.



• India
17 Oct 08
Thats really great to hear that you have reached the payout with just 190 posts. Hopefully you must be having lot of referrals who are active. Lol. And in mylot you need not do anything for requesting payout. Wait till the end of month. In the last day of every month, mylot admin will check all the accounts and will automatically qualify those who have reached the payout level. We will be receiving the payment on or before 15th of next month. Just go to Preferences and check if you have given the payment information clearly. All the best. Congrats.

• India
17 Oct 08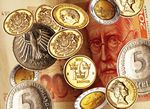 it is really good that you are able to make your payout so fast but here you are not suppose to make a payout and you have to just do it for the month and the following month you get paid within the date of 15th i.e now you can just write more for the month till the month end and then by november 15th you get paid your amount for the month of october. so all the best you can do more still and you can expect a huge amount for the month of october so carry on, i think it is your first payout and it will be the huge one.