How do you want the subject of the discussions to be?? Lengthy or Short???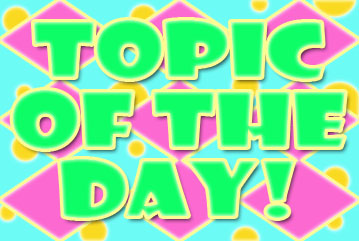 India
October 17, 2008 5:24am CST
Hi everyone.

I have seen many people being very clear in writing the subject for the discussion. Some experienced people do write only short subjects. Why is it so?? Is there any reason of you being lengthy or just being short?? Which one do you people prefer to read?? Which one attracts you? Is that lengthy topic or just short ones?

5 responses

• India
17 Oct 08
short subjects are eye catching n may be interesting to some people....i like to keep my subject short but it doesn't happens sometimes because of my question!!hhehe

In case of responses also i don't keep them too long because people may find it boring to read tht much ...so i try to be descriptive in abt 10 lines maximum which keeps the other people reading my responses.....

Gud luck n happy mylotting frd!!


• India
17 Oct 08
Short and straight to the point, but sometimes you need to type few more lines to get your point clearer, and you should always put yourself in the mind of the other person who is going to read it, is he/she going to understant what i'm talking about? is he/she going to get my point? but i guess in most cases the heading says almost half of what you are going to talk about.

• Philippines
17 Oct 08
I prefer something that is not too long neither too short both I think are extreme, I would love to respond to a discussion that is descriptive enough yet something that would take my attention or I can relate with. When people do write a one-liner thing, you had a hard time to figure out what he is talking about. Since I can't take long staring in the computer, I didnt bother reading the long ones unless it really is important, so there, I prefer just an average kind of a post.