Coffee vs. green tea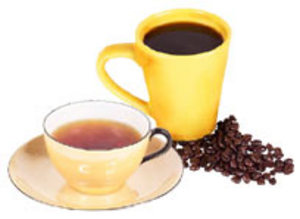 Slovak Republic
October 18, 2008 10:43am CST
When most of the people get into certain age they start to drink coffee, it is like some kind of everyday ritual for many people I know. Some time ago I have started to drink coffee too. I hoped I will feel full of energy after a cup. But it seems like it not works for me. Few minutes after I had a cup of coffee I can barely feel anything. So after few weeks I decided to give up on coffee. I have started to drink green tee instead of coffee. And I can say it works much better. I feel much more energy for longer time than before when I was drinking coffee. So what about you myFriends do you drink coffee? If yes, do you feel any energy after you drink it? Or it is just a habit for you. Do you prefer green tea like me? What do you think is more healthy?
3 responses


• India
18 Oct 08
yes i will go for coffee..mostly i like to have milk..from the morning to evening..sometime i will go for hot and cold cofee..if i go out..i like to have a cold coffee..coffee shop..i like to have a hot coffee in my home...i like to drink my moms prapration..have a nice time with mylot

• India
18 Oct 08
I don't think there is any conflict between coffee and green tea.It's a matter of habit. Cofee boost a person when he or she drinks coffee.Coffee gives extra energy. Green tea is a healthy drink. It helps to keep heart strong.And can be free from the risk of cardiac arrest.I drink both cofee and green tea. In the morning I drink coffee and in the evening green tea. Certainly green tea is more healthy.