Can you please help me by responding to this discussion to raise awareness??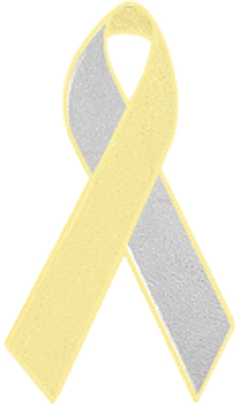 Canada
October 18, 2008 8:17pm CST
I am talking about Meniere's Disease. It is a little known disease. There is no cure and the doctor's do not know what causes it. I really would love to raise awareness on this disease. The symptoms include: constant loud tinnitus/ringing in the ears (like after you go to a loud concert), pressure in the ear or ears (like going up in a plane), hearing loss that is not helped by hearing aids and finally vertigo which is like walking on a floating dock. The dizziness can also be equated to the bed spins if you have had to much to drink and go to bed. There are more symptoms but they are not as a pain in the you know what as the ones I have already listed. A person you may see walking down the street or mall who is staggering and wobbling may not be drunk they may be suffering from Meniere's Disease. Please respond to this discussion so I know that I have reached you about this diease and made you aware of it.
3 responses

• United States
19 Oct 08
Thank you for posting this discussion! I suffer from these symptoms although mildly. I never would have thought about the dizzy spells and the tinnitus as being that connected. I will have to investigate this disease a little more for my own benefit

Thanks again!


• Canada
19 Oct 08
OMG I am so glad that I may have helped someone else with this post. That's great. Do you have any hearing loss or pressure in your ears?? An ENT: Ear, Nose and Throat specialist will be able to help you diagnose this issue.

• United States
19 Oct 08
Well, my hearing isn't what it used to be, but I am getting older

Most of the problem with the ears is that there is feeling like mild pressure there, sometimes it feels like air is coming and going in them. But, I have always had tinnitus, just the past year or so is when the dizzy episodes have begun. It's frustrating to be walking and suddenly get dizzy

So, yep, you have helped. And ShellyB did too, cuz she pointed your discussion out to me




• Canada
19 Oct 08
Thanks ShellyB even if I can get to a few people here at a time about this it will help. The more that know about this stupid disease the better.

• United States
21 Nov 08
I just stumbled upon your discussion by accident, so I am a month late in responding. But I would like to add my two cents worth. I am extremely familiar with this disease, having been diagnosed with Meniere's Syndrome about 7 0r 8 years ago. It took several trips to the emergency room and several trips to ENT doctors to finally settle on the diagnosis, as other similar things were ruled out. You are right in that there is no definitive test for it, but more likely a process of ruling out all the other reasons one by one. I would like to say that it is the most debilitating thing I have ever dealt with, healthwise, and believe me I have had health issues. The reason it is so hard to deal with is that it is completely unpredictable and comes on suddenly and totally incapacitates you. At least it does me. I suddenly become very dizzy, and with that comes nausea, cold sweats, and I cannot move as the feeling is worsened by trying to move. I have read that many people just fall out and hit the floor when an "attack comes on". That has never happened to me, but in the beginning I felt like I was going to pass out or fall down, and it was extremely scary, as I thought I was having a heart attack, etc. When this happens I must get very still, not move or try to walk,.... sit or lie down, and for me I have to keep my eyes closed. It is an imbalance in your balance system which works between your eyes and ears, and so using your eyes makes i t worse. I also have had the tinnitus, or noise in my ears for years, and that is part of it also. Mine is not necessarily a ringing, but a roaring, or whistling, that changes from time to time. I just live with it. Bu when I have an attack I can't read, look at TV, or stand noise for the time being. Usually I just have to take my "dizzy" pill and lie down and sleep it off. Afterward I have a headache and feel like I have been run over by a Big Mac Truck. Now that I have described all these awful symptoms, I would like to say that in the beginning, this is how bad it was, because I did not know what was happening to me and it was hard getting a handle on it and getting over it. But now I have learned to live with it much better once it was given a name, and an explanation, and I realized that I was not going to die from it, then I was able to handle it better. I used to take Antivert for it for several years, which only helps the vertigo and nausea, but does not cure it. And then my doctor suggested that I try one half a 5mg. Valium when I feel it coming on. I have done that and find it works much better for me. If I start to feel the least bit unsteady or dizzy I always have half a pill in my pocket and immediately take it and that seems to calm everything down. But if a full fledged attack comes on before I can do anything about it, I am down for the count for a while. This is a disease of varying symptoms from one person to another.......some are worse than others. I know one person who was so ill all the time with it that she ultimately had to have surgery, and that took care of it for her. However the surgery is a last resort as it can cause you to go completely deaf. By the way I also have fluctuation fullness in the ear and have also lost some hearing. Most people do not know what you are talking about and stare at you blankly when you tell them you have Meniere's, but they see you suddenly get sick with a dizzy spell and have to sit, etc. get a cold towel for your face, and they want to know what is wrong. You are right.......there should be more awareness for some little known diseases. There is a lot of information on the Web if you look it up. I know this is a long post, but just trying to inform and tell my first-hand story. Good luck to all and spread the word.

• Canada
22 Nov 08
Thank you Sam. I know what you mean about people looking at you like you have 3 heads when you tell them that you have Meniere's Disease!

You get that familiar question "What is Meniere's?" Did you know that it has as many victims as MS? Interesting seeing how people know about MS but about 75% of people have no idea what Meniere's Disease. I have even had medical professionals look at me like I was speaking a foreign language. It is so upsetting that you have to explain it over and over again!

I take Ativan which is similar to Valium. I will try it when I "feel" an attack coming on! Anything is worth a try.