No earnings when you comment or respond to a discussion...Did it happen to you?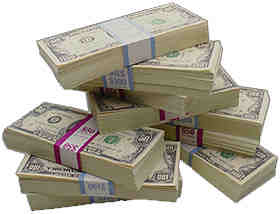 Philippines
October 19, 2008 4:14am CST
Have you noticed or did it happen to you?I haven't visited this site for few months and inactive posting new discussions or even at least add a comment or respond to someone's discussion - for several reasons. No so much ado about that, with my come back, I noticed that there were changes at mylot in terms of earnings and get disappointed and discouraged. I posted new discussions, commented to other's discussions and responded to those who made a comment to my discussion. Unfortunately, the earnings hasn't increased. What I noticed was that, I earned only from the discussion I posted. My question is, how does mylot now rate discussions, comments,responses or referrals?I go over the "earnings" section and the site made use of the term "quality". What does that mean? Indeed, I can definitely say that my comments or responses were of quality or sense, but I haven't received any credit to that. To my fellow mylotters, does the above illustration happen to you?
2 responses

•
20 Oct 08
Earnings update the next day... Were you doing one action per day? going by your description above

? Maybe send a query to myLot?



• Philippines
20 Oct 08
Thank you for responding. It's like this, before....mylot pays separately, like when you post a discussion is one, when you add an image to it is another. But now, it's combined as one participation, I have no question to that since it has been discussed from the earnings portion. My concern now is, when i made a comment to other mylotter's discussion, my earnings hasn't changed. When i responded to other mylotter's comment to my discussion, my earnings hasn't changed. The change of earnings happened only when I post a new discussion. Though, I concede that earnings of my other posts like comments or responses might not automatically apply just after posting it.