Tea - Causes Sleeplessness.. Is That True??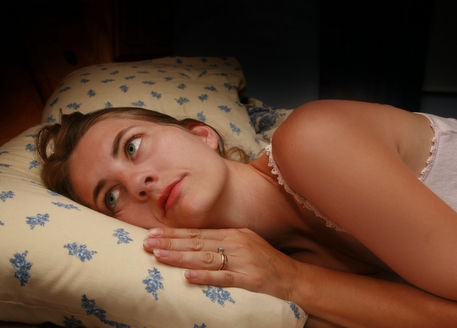 India
October 19, 2008 9:11am CST
Hi everyone.

Some of my relatives never drink Tea during night time. The reason they say is that drinking Tea they couldn't sleep. Is that so??? Personally I don't feel like that. Its just what we think. If we think that we won't be able to sleep, we can't. Otherwise we will just feel that as a drink. What you say???

8 responses

• India
22 Oct 08
I personally feel that we can't get sleep is not true when we drink tea. But when we are in sleepy if we drink tea that refreshes our brain. I experienced the feeling . Some people feel like if tea is not taking intime they will get headache who are habituate this thing. Some people who don't taking regularly they will feel like it don't causes sleelessness its only like a fobia.

• India
22 Oct 08
Ya you are right. Its just a habit. I do agree with that. Happy to have your response. Happy mylotting.



• Singapore
21 Oct 08
tea contains even more caffeine than coffee. and most of us drink coffee to stay awake. energy drinks also contain a high amount of caffeine. so i'd say it's logical that tea keeps one awake. i also avoid tea or coffee in the evening as i'll have a hard time falling asleep. initially i found it weird until i finally came to the conclusion that tea is actually keeping me awake. however, some sleeps just as well after drinking tea. i guess different strokes for different folks. cheers


• India
22 Oct 08
I don't have that trouble of sleeplessness. Haha. Happpy about that. I can drink Tea whenever I feel like. Haha. Happy to have your response. Happy mylotting.


• Canada
19 Oct 08
personally, i've never had a problem with drinking tea at night. Some teas do contain caffeine. If you're having troubles sleeping at night, i would recommend avoiding those teas. But some teas are proven to help relax you to help you sleep better. for example, chammomile tea or "nighty night" tea".

• India
22 Oct 08
Ya sure. Happy to have your response. Happy mylotting.


• India
19 Oct 08
Hello,Vidyavini! It depends on your drinking habit.If it causes sleeplessness,don't drink tea in the night.But I have not experienced sleeplessness because of tea.I drink two to three cups of tea every night and get sound sleep at stipulated time.However drinking tea has much benefit for our health.If you are cold,tea will warm you.If you are too heated,it will cool you.If you are depressed, it will cheer you.If you are excited,it will calm you.Besides there are other befits of drinking tea like lowering risk of heart diseases,prevent cancer and improve the immune system.So I never say no to drink a cup of tea at any time.thanx.

• India
22 Oct 08
Wow!! I have heard that drinking tea is not good for health. But this is the first time I am hearing the advantages about drinking tea. I used to have 2 cups of tea daily. Lol. I don't have the sleeplessness problem. I will sleep well even if I drink tea in the night time. But some of my relative don't get sleep if they drink that. I just wanted to know the reason behind it. Happy to have your response. Happy mylotting.


• India
19 Oct 08
Tea and coffee! Yes, tea does wreck your sleep. That's why you should drink more tea during exam time. :) And milk is a sedative. Cheers and happy mylotting

• India
22 Oct 08
Yup. It doesn't work for me I guess. When I was in hostel, they used to give Tea by 12 pm during exams. Me and my friend will wait for the tea time and after drinking that we will go and sleep.

Happy to have your response. Happy mylotting.


• United States
19 Oct 08
I think tea is just like coffee, it has caffeine in it. They have decaffeinated tea, try that.

• India
22 Oct 08
Ya sure. Happy to have your response. Happy mylotting.


• Malaysia
2 Nov 08
Hey vidhyavini, I agree with you that yes, when you drink tea, you will not be able to sleep at night. The reason being is that tea has caffeine. That is why it's not advisable to drink sodas, coffee at night. Caffeine causes a person to be active, so if you drink beverages that contains caffeine, it's harder for you to sleep. So this is the science of the drink. :) But if you drink chamomile tea, which is a flavored tea, the chamomile in the tea tends to ease your nerves, so it makes you more calm, and it does help some people to sleep, because of the effects of chamomile. If you are a tea lover, and you need to drink tea all the time, do try to take chamomile tea or get the de-caffeinated one so that you will be able to sleep. Thanks for creating this discussion and have a great day!