how often do you exercise???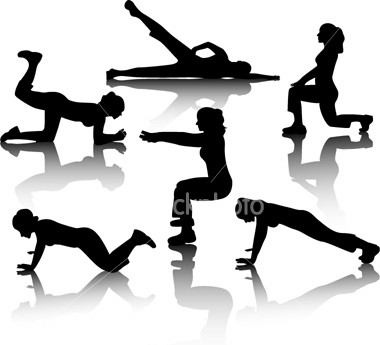 Philippines
October 20, 2008 7:13am CST
they say you have to exercise regularly... this will help you with your health problems... but i'm too lazy when it comes to this... hehehe too bad... what about you??? how often do you exercise???
3 responses

• Philippines
21 Oct 08
Well, honestly I admit that I'm too lazy doing an exercise.. If I'm in the mood I usually do exercise like sit-ups or jogging together with my dogs.. But most of the time, I don't make any exercise especially now that I'm working.. I used to walked up early in the morning, I don't do any exercise anymore.. What more during my rest day.. I just laying on my bed and sleep or watched TV..I know that I'm not very healthy but doing exercise makes me really lazy..


• Philippines
4 Nov 08
i prefer watching tv and staying in front of the computer, too... instead of exercising... unhealthy lifestyle... hehehehe

• Philippines
20 Oct 08
me too. i'm too lazy about exercise. my body now is getting weaker.

• Philippines
4 Nov 08
then you must start exercising now... hehehe really easy to say but so hard to do.. i still am not exercising now.. hehehe

•
20 Oct 08
I must admit i'm extremely lazy and hardly ever exercise. The most exercise I get is running up and down the stairs. Haha. I'm looking for a way that doesn't take up too much time but is beneficial. x

• Philippines
20 Oct 08
i feel the same way... hehehehe i guess lazy people behave that way... hahaha peace out!!!