Cute poses?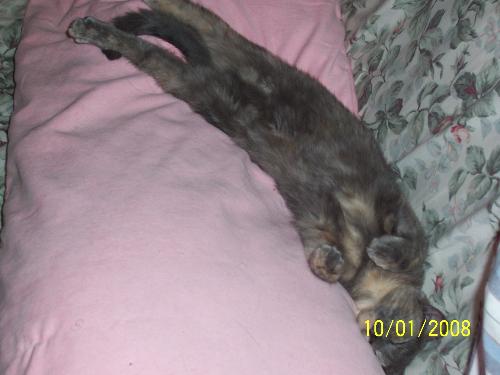 United States
October 20, 2008 3:55pm CST
Have you ever looked through your picture albums and noticed that? What I mean is; have you ever noticed any cute poses of the subjects in your pictures?

Do you have any favorites?

If you do, then tell us about them. Also, share them here with us. It makes some people's days to see these sorts of things.

Cheers
2 responses

• United States
20 Oct 08
It's always cute with animals, especially dogs. Every time I take a picture of Buster I just want to cuddle up to it.

• Canada
22 Oct 08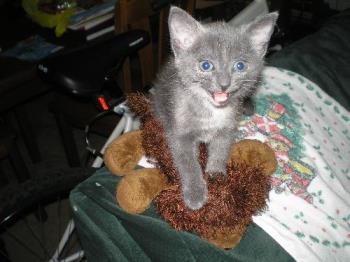 That is so funny that you've posted this discussion and I saw it today. This morning, I just happened to get what I think is a really funny picture of my new kitten Katiana. One of my sons wanted to bring his "webkinz" to school today, but I wouldn't let him because he's going on a class trip and it would be left in his backpack in the hall, and could be stolen. I told him to wait until tomorrow, and then I put "Brownie" (a little brown dog) on the end of the couch, and told him he'd be there when he got back from school. A short while later, I was looking for Katie, and lo and behold, she was cuddled next to Brownie! I grabbed my camera, but it's really slow and makes some noises; enough so, that it caused her to get up and check it out. The picture I've added was her talking to me; likely about my interrupting her cat nap. lol. I think the picture is a great pose, because it makes it look like Katie wrestled the dog down to the ground, and she's screeching about her victory, exclaiming something like, "Don't mess with me... or you'll end up just like Brownie!".