Caller ID...when you just don't want to answer..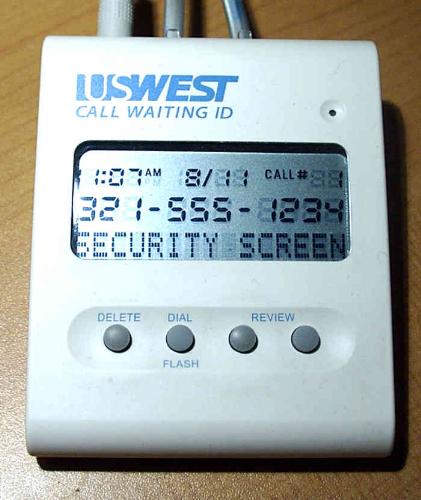 United States
October 22, 2008 12:36pm CST
I will admit it.. I often check who's calling on the caller id before I pick up. Now alot of people don't want to pick up the phone only to be faced with an aggressive tele-sales person but what about when it's friends or relatives?I have a friend going through a divorce and I am doing my best to support her but sometimes I just am not in the right mind set to deal with her calls. While I will pick up most everytime she calls, I also on occasion let the voice mail pick it up and call her back and deal with it when I feel I have the time and patience. I guess a part of me feels guilty when I do not answer.. Very rarely do I pick up when the call is anonyomous or private. Again I let voice mail pick it up and then see who it is before I decide to call back.
3 responses

• United States
22 Oct 08
I always check my caller ID, that's what it is there for. I have been receiving calls every day from some sort of debt collector. I have no idea what it is or who is it they are looking for. It actually gives you a toll free number to call and speak to someone. I think if it were valid a human would make the call instead of having a message telling you to call a toll free number. Sometimes like you, I do not want to be bothered at the moment. I will always accept calls from my family, but there are a few friends, that I do not want to talk to all of the time. My husband on the other hand, will grab the phone on the first ring, I am trying to see the number and he already is saying "hello".

Sometimes he gets caught with calls he does not want to deal with because of his haste in picking up.

• United States
22 Oct 08
I only use a cell phone. If I see a number calling, and I do not know who it is, I will not answer. But I always look at it to see who is calling. If it's someone that I do not feel like talking to, or if I am busy, I just won't answer it. I don't use my cell phone nearly as much as I used to. Sometimes, I think I should get a phone to talk only on rare ocassions or emergencies.