Hair disasters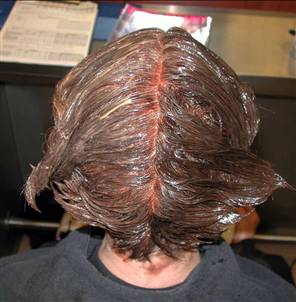 United States
October 22, 2008 1:38pm CST
I have had a few over my life time.. I once thought it would be fun to color my hair.. Instead of seeking out the help of a professional for my "first time"I purchased a boxed dye at a local store.. My hair came out the funkiest shade of orange and I hated it.. Not only was the color bad but I missed a few spots and it was quite noticable! I ended up having to pay a lot of money to have it redone at a salon to my as close to my natural color as possible.. Another time I began very frustrated of my long hair on a hot summer's day.. I decided at that moment I would cut it all off.. I went to a hair dresser and requested a very short bob cut... I think my biggest mistake was making the decision out of frustration and making such a drastic decision.. I hated the new hair cut and it took forever to grow back.. Have you made some bad mistakes and decisions with your hair?
3 responses

• United States
22 Oct 08
This wasn't my decision. Well, initially it started out as mine. Back in the 5th grade, when big bangs and perms were all the rage, I decided I wanted a perm. That was fine, it looked good, and that's how my hair was for awhile as it grew longer. Just before entering the 7th grade, I had decided that I no longer wanted curly hair. My mom made me get another perm. My hair grows fast but it took the longest time for the perm to finally grow out. I was so annoyed! There was another time when I decided to go red again and bought a shade I thought looked good. I got out of the shower after rinsing my hair and thought hmmm...it looks a bit...Easter eggish. It came out more of a cranberry color. It wasn't the shade I was going for but I had always wanted to try something different, so it worked out. I just wasn't expecting it. LOL

• United States
22 Oct 08
Had a perm too...about the same age as you.. Loved it for the first week and then it was just a big frizzy mess! Yes sometimes you can end up liking the result even if it wasn't what you thought. It is fun to experiment with different things like color..

• Canada
22 Oct 08
I bawled like a little baby the first time I cut off my long hair. Then the second time, then the third... I'm not sure why I kept trying it. It's long now and it's staying that way for the foreseeable future. I have also had several run-ins with color. I found out I was allergic to it, that was pleasant. And the last time I tried at-home stuff it came out more "fire engine" than "natural auburn". That's when I gave up and decided that there are worse things than my natural hue. The worst one that comes to mind was a hair removal debacle when I was just starting to become interested in lotions and potions and all that. I was maybe 12, 13? I found an old (and probably expired) bottle of hair remover cream. I decided to try it on my upper lip; it didn't need it but I wanted to try it out. It made my upper lip so soft and smooth I thought, hey, wouldn't it be a great idea to use it on my entire face?! Well, it was not a great idea as I left it on too long and my entire face, save for my upper lip, was a lovely shade of tomato.

• India
25 Oct 08
lesson learnt? Don't do things on impulse. Wait count to 10 consult people then take a decision. Cheers. Things could be worse.