referral not active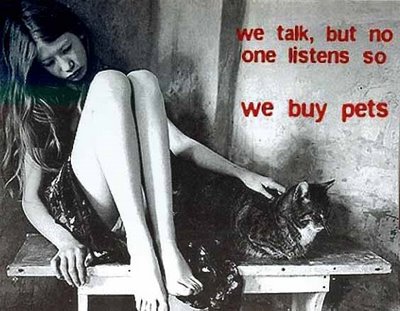 Kuta, Indonesia
October 25, 2008 11:45am CST
i have two referral at here. but my both referral is not active. i am very sad about this. how about you friends? are you have referral here and what your referral is active. please share wiyh me, how to make referral is active. thanks and happy to all you!

10 responses

• India
26 Oct 08
I got more than 30 referrals,but one two are active.It is very difficult to get a active member.

• Kuta, Indonesia
26 Oct 08
wow .. you have much referral. maybe some day any your referral is active. happy a nice day

• Bulgaria
25 Oct 08
I don't have any referrals here so far


. But I'm posting my link everywhere so i hope I'll get some soon. i guess the only way to unsure that your referrals will be active is to refer friend or people you personally know. In this sense you'll be sure they'll stay active. As for the other referrals, i think that most of them stop posting here either when they see the high payout or when they realize that you don't get millions by responding to discussions or creating ones by yourself. As i have said many times here, you can't run a household by posting on mylot, but you get some extra income which is never unnecessary. happy myloting and i wish you get more active refs in the future. hugs


• Kuta, Indonesia
25 Oct 08
maybe the people is not interesting view your information. don't be sad, just try again and more hard. good luck for you !

• India
25 Oct 08
I asked few friends of mine,they were least bit interested. I also din't want to compel them,don't like going behind them to join and asking then to be active and all.. I don't have even 1 referrel now. But I am quite with wat I have. Just feel sometimes that they are missing something here. That's it

Probably we should ask or suggest to friends who are really interested in online earnings but the saddest part is none of my friends trust or have interest in this.. Cheers


• Kuta, Indonesia
25 Oct 08
by the way , we enjoy at here and get some money too. thanks to be my friends. happy anice day !

• Philippines
27 Oct 08
Hi there srikandi19! I have several referrals. Only few of them are active. Well, not really active like me. However, somehow I am thankful that they participate in myLot activities from time to time. Not as often as they should though. It's difficult to ask them to be very active as they also have other things to do. I would appreciate it if they can be more active though.

• India
26 Oct 08
Hi friend!I have 7 referrals and none is active.They joined for the name sake that I said them to join.Its sad to see only im working now.

• Australia
26 Oct 08
same here. i have 2 referrals and none of them are active. i guess you could pm them and ask them to start participating in discussions... is that allowed on mylot?

• India
26 Oct 08
No dear, my best & active referral is only u & i m proud of u,being my closed & honest freindi like u,m y dear.v will ne in touch with eachother regularly,love u,srikandi. anil

• Philippines
26 Oct 08
Hi there!

Like you friend I have 1 referral here but she's not active. There's nothing I can do about it cause she's my mom. She never posted anything since the day she signed up. I guess she just joined to grant me favor so I have stopped insisting on her her to participate. I just consider that I don't have referrals here. I guess if we're going to invite someone, make sure that its their own free will and not because we persuade them. It's hard to make someone do something he/she don't like. Maybe you can talk to your referral personally if possible. Ask them if they really like to be here or not. If you have earned you can show them proofs for them to get interested in posting. Ciao!


• Philippines
26 Oct 08
hi srikandi i have the same situation with you. i have 3 referrals but all of them are not active. i try to communicate with the other one, and once in a while follow up his status here at myLot. but i can not control them to keep on posting here. thats why i just do my best to earn by myself. take care

• United Kingdom
25 Oct 08
I have two referrals on My Lot and they are not active. So like you I feel rather sad about that. Four months ago a friend joined My Lot under his own effort. I wish that I had referred him but he went behind my back to join My Lot. Now he has close to 200 posts so he is reasonably active. I hope that you manage to get some active referrals. Good luck.