Do You Get Influenced By the Colours Surrounding You?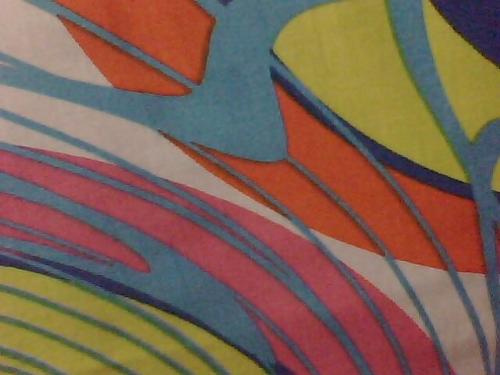 India
October 27, 2008 11:29pm CST
I am really influenced by the colours surrounding me! I feel peaceful and calm in presence of white and off white colours! Light blue colour also gives me a soothening effect. Yellow, red and brown colours make my mood bit active and alert while green and blue make me cool! I think I am really get myself influenced by Cold and Hot Colours as they are described.I really admire the combination of colours if they are blended perfectly. Some blends keep my moods elevated while I get fused and blown up to see some odd combination! Thats why I am very careful while selecing any thing as far as the colours are concerned! I like to have a colour which is pleasant to me every time around me or i get irritated! What about you colours do thry play major role in deciding your mood on day today basis! Please respond! thanks!
4 responses

• India
28 Oct 08
Yes sometimes i am.when i am not in a mood and see some light color it soothes me.I just go to a sea shore and relax watching the sky.It makes me happy.When the color is dull in absence of light i keel dull.I get bored.

• Malaysia
28 Oct 08
I like soft colors to be painted on my walls in my home. But I like glaring and outstanding colors for the sofa. I've chosen red and dark brown for my sofa and I like looking at them. They look elegant, and fresh. It is not dull at all when I look at the sofa. I also purchased a red wool carpet to match the sofa and visitors often praised the combination of the color because it feels energetic and happy sitting here in my living room.

• India
28 Oct 08
Colours dohave a major impact on your life. The colour you choose can determine if it has a soothing effect or an adverse effect on your life. Soft colours have a soothign effect and fiery colours try to excite you and agitate you.

• United States
28 Oct 08
i remember hearing about a study done on this type of thing years ago. they said that room colors had a pretty big affect on some ppl. personally ive never really noticed a room color having any kind of calming or buoyant effect on me. course i dont sit there and "look" for it either. though there are some color combinations that i know will give me a headache and then i get crabby lol! i once new a girl who's kitchen was kind of a rusty red color, but the trim and cabinets were yellow!! ugh, horrible colors..i could never sit in the kitchen for very long without feeling like my eyes were straining and then getting a headache. for the life of me i still dont know why she chose those colors LOL!