What is the best Physical Exercise?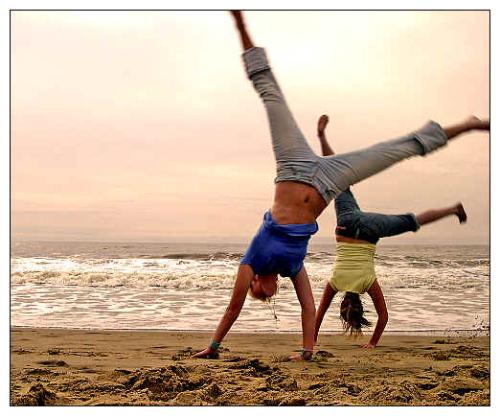 Bangladesh
5 responses


• Philippines
28 Oct 08
Bris walking. Simple yet effective. It gives less impact from motion than jogging or running. But if you like a full body workout, then go for swimming.

• United States
28 Oct 08
well that all depends on how fit you are. some great things are simply walking, wich tightens your stomach muscles and strengthens your legs, increases your lung capacity etc..then there's jogging, which is imo the best exercize you can get. if you live in an area with a lot of stairs eventually jog the stairs, make sure to move your arms, and don't fall down, drink lots of water, and take breaks when needed, also make sure to do a "cool down" this is when your way out of breath and ready to quit, don't just sit down, slowly jog, then walk, then stand, then your done, doing this is easier on the body.

• Philippines
28 Oct 08
I do jogging, walking, or sometimes biking in the morning. They are very good in health. These has a high burning rate of calories. And twice a week I play badminton. It is my favorite sports and all your muscles in your body will work, I sweat a lot when playing badminton, meaning I do burn lots of calories too. Exercise is good for our health.

• Philippines
28 Oct 08
Walking is the best exercise. You just have to make it brisk to achieve better results. You don't have to go to the gymn. You can do it in your own backyard or around the neighborhood. You can do it anytime, anywhere, any place. All you need is the willpower to engage in regular brisk walking everyday and see for yourself how you will be benefitted. It's the simplest, the cheapest and the most effective exercise to keep you fit and healthy.