cute things kids say and do...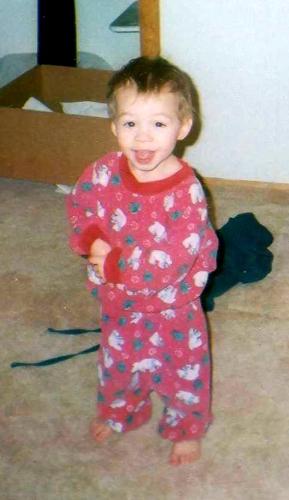 Canada
October 28, 2008 10:08am CST
when my son was about 3 years old, he couldn't talk that well. He called porcupines, "pokey pines". one day he say a tree and he said it was a "pokey" tree. i told him it was called a pine tree. his eyes lit up and he said, "that must be where pokey pines come from... from pokey pine trees." i laughed so hard. what are some of the cute things you've seen or heard kids say or do?
2 responses

• Philippines
28 Oct 08
i have a nephew who's turning one year old this november.. one of the first phrases he uttered was "gaga".. one time we were surprised when, looking irritated, he said "gagooka" which, in Tagalog means "you're foolish.." one amusing encounter i had with a kid was with a 6-year-old Sunday school student.. after our topic on Jesus and the tax collector named Matthew, she came up to me and asked, "Teacher, who killed Matthew?" i wondered.. are tax collectors really that bad?

• Canada
28 Oct 08
that's weird how he said something that actually meant something in a language. i think it's totally cool too. thanks for the story.

• United States
28 Oct 08
Your son certainly is adorable. I like the picture that you have posted here. My son is five years old and I am forty. He comes up with a lot of cute things too. He also asks a lot of questions. Sometimes I know the answers and sometimes I don't know how to react! The other day my son came up to me and asked,"Mommy, when you were a little girl, did you use to ride on the dinosaurs?" I told my husband about this later and we both had a good laugh!


• Canada
28 Oct 08
that is so funny. thanks for sharing the story with me.