Who gets the pets when you break up??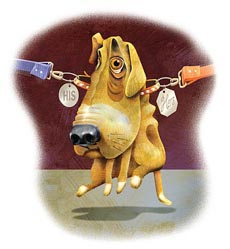 United States
October 28, 2008 2:21pm CST
Have you ever been married to someone, or lived together with someone and adopted a pet together only to have the relationship come to an end and have to decide who keeps the pet? I could see how this can be just as hard as it is for people with children who divorce/break up. To many people thier pets are like thier children. There love and bond is incredible and they couldn't stand the thought of thier pet living away from them... I wonder if people share custody of thier pets as we see with children of divorce. I also wonder if the break up is particually unfreindly that pets can even be used as a tool to hurt the other person. Have you ever had to deal with this issue or was close to someone who has? How did you,(they) handle it?
2 responses

• United States
28 Oct 08
I dealt with this during my last divorce. However, he kept the dogs, since I was moving into an apartment. I only lived 2 hours away, so when I went back on weekends to see my daughter and parents, I got to spend some time with my dogs. It worked out well, and he still has my Blue Heeler, my other dog, a basset passed away about a year after I moved, from old age.

• United States
29 Oct 08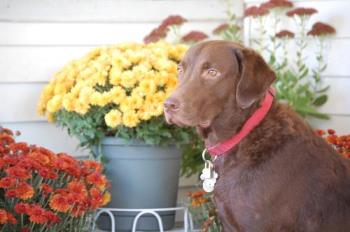 Yes they are, I love them. I now have a Chesapeake Bay Retriever, 3 years old, got here when she was just 8 weeks old. And pretaining to your question, my boyfriend and I are both listed on her registration. She is also a great dog, he had one before when he was younger, I had never had this breed. She is my guard dog when he is away.

• Hartford, Connecticut
29 Oct 08
I did. Got the pets I mean. lol when My roommate slash ex-boyfriend split finally after 7 years we weren't really boyfriend--girlfriend when we got the dogs first one then the other about a year later. but the dogs always called him daddy.. lol ok so I did and they knew who I was talking about. but when he moved out. there was no way I was giving up my dogs. I did make him take 2 cats with him though..lol but we always went to visit and I would say to the dogs "wanna go see daddy?" and their ears would perk up and they would be excited the whole ride. I am lucky we are still friends and their was no bitterness or anything - i think i would have fought tooth and nail. but legally I would have won- I paid for the vet bills and they were in my name -so...