I got the new video of Sheryl Crow at Itunes for free but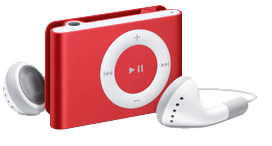 United States
October 29, 2008 3:58am CST
my little red ipod shuffle can't play it so I bought the song for 99 cents. I think that's pretty good. The name of the video is Out of our heads. I have a few videos so that in the future, when I decide to buy one I already have a collection, a lot of them are free from itunes. So here is my question: have you gotten your free videos from itunes? Do you like their pick of the week? Do you wish they had a better selection like Sheryl Crow? If you did what are your favorite videos? Mine are Mercy by Duffy and this new one by Sheryl Crow.
2 responses

• United States
29 Oct 08
I have not been to ITunes in a long time. I leave that place for you and the child

I'm sure that the free videos and music are nice, and you have found some good music that you may not have found otherwise, from groups or singers that you may not have heard of. It's a great promotion by Starbucks


• United States
29 Oct 08
I have gotten some. I like some of them... it is a nice way to hear different songs than what I might find on the radio.