Have yourself a merry little halloween......................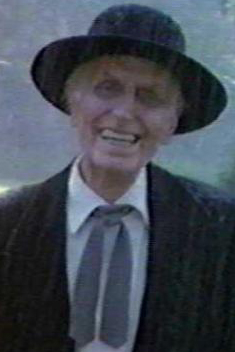 United States
October 29, 2008 3:54pm CST
Anna cabot sat mumbling incohrently in the sodden corner of the darkened cell,trying to write her diary by the glimmer of light that permeated the putrid staleness of the air. It was october 21st 1628 in a small massachusetts town called naumkeag. Anna had been part of the founding towns folk when the town had been originally settled 2years previously. She had been a lively gregarious 22 year old, looking for love and eager for children. Anna's virginal beauty had not escaped the eye of Jedicus the minister of the local covenant as he searched for a suitable wife for his son Karonus. Jedicus was a man used to getting his own way and on the 25th of july he set up a meeting with Anna. Anna arrived at the ministers manse full of expectation. She did not know why she had been summoned but knew it to be an honor. She sat before the minister as social nicities were exchanged and eventually Jedicus announced his intentions. Anna would remain a virgin until the marriage to his son in the forthcoming spring. Anna was horrified. She declared her delight in being bestowed this honor but respectfully declined as her heart lay elsewhere. Jedicus's face twisted into a grotesque snarl as he demande to know as to who her heart lay with. She trembled in reply that it was Jonathon the blacksmith. jedicus pushed his face into Anna's face and spat saliva and food morsals over her blushing cheeks as he affirmed through his fetid breath that she would not see her next birthday if she did not capitulate within one week. Anna fled his dwelling and the weeks passed by with no consent. Anna would pass the minister with her head bowed in fear but could feel his eyes piercing through her skull. On October 3rd she recieved an invitation to attend a village meeting at the manse. Knowing the others would be there she attended for fear of what could be said if she did not make an appearance. When she arrived it was only her beloved Jonathon and the minister in attendance. Jedicus offered them a glass of wine as they awaited the arrival of the others. Anna took a sip and drifted into a deep sleep. When she awoke she let out a piercing scream that seemed to go on forever. The local townsfolk followed the earth shattering scream and broke down the door of the blacksmiths and found Jonathon skewered to the wall in the shape of a crucifix with his innards spread round Anna in a pentagram. Anna never regained her sanity and found guilty of witchcraft and burned at the stake on the 31st oct 1628. One year later Naumkeag changed it's name to Salem and Jedicus ruled in a putanical reign of terror. ull.
3 responses


• United States
29 Oct 08
Nice positive spin on the story!

• United States
29 Oct 08
i am always there when you least expect it! (Not always a bad thing!)


• United States
3 Nov 08
That's horrible but I'd rather die then be stuck with someone I didn't love. I'd rather die then live without my love. I think she did the right thing, too bad it had to end that way for her but atleast she isn't stuck with a lunatic.

• United States
18 Feb 09
I guess that's a good thing and hey welcome back. I hope you stick around a bit longer this time.

• Boise, Idaho
21 Nov 08
Yes! Yes! This is horror. Again the unknown! Isn't it wonderful? I fully enjoy being taken so far away from reality that if the person setting next to me moves it makes me jump. Now, that is entertainment!