wen did u meet u r best friend???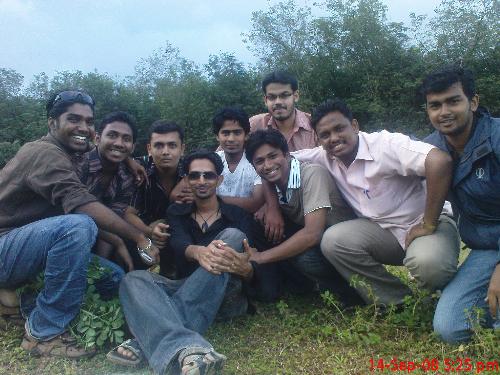 India
October 30, 2008 8:47am CST
hi friendz. do you have a best friend?? i suppose everyone has a best friend then do you remember the first time you met your best friend... well i met my best friend when i was in the 6th grade from that time till now we are always togather.. hope you all have bestfriends like me..
5 responses

• China
20 Nov 08
Hi, I have three best friends, the first one, I met him when I was 6 years old, and then we play together, almost after I went to college. now, he have got marriage and have two daughters, they live in our hometown, we met every year when I come back.

• China
15 Nov 08
well,i have real friends. people say,you need 5 friends in your life and you can get happiness. i have 5 real friends.they know me ,care me, support me and give more help. We play each other,study each other,have fun each other.and shareing our feeling. i always think they are my forever friends

• India
15 Nov 08
i am ure yu will get more good friendzzz.. have a nice day...

• United States
30 Oct 08
Yes I have a best friend. We met the freshman year in high school. That was (gulp) 24 years ago. We both get called aunt by each others children. We have become family.

• India
30 Oct 08
oh thats just wonderfull..i pray to god you keep this friendship forever.. have a nice day..

• United States
30 Oct 08
One of my best friends I've had since gradeschool. We met in.. wow, 2nd grade, I think? Hit it off and have been best buds ever since. I've moved around a lot and despite all that we've still managed to stay in contact, which is an amazing feat considering all the other people I knew in different places and fell out of touch with. I think that is a sign of the strength of our friendship. I don't have a best friend in the new town that I moved to, but I think you should always work on forming a really strong relationship with some people around you so you know you can always have someone to depend on.

• India
30 Oct 08
thats true man we need friend where ever we go we cant live in this world alone there has to be some one to support you .. i hope that you will find new friend in the new town.. have a nice day..

• India
30 Oct 08
friends are certainly a great part of our life. An I have a lot of friends but it is hard to choose a best friend from them. I found most of my friends during my primary school time. they are still my friends....

• India
30 Oct 08
thats nice having lots of friends . even i have lots of friends and love to make new friends..