New avatar and friends...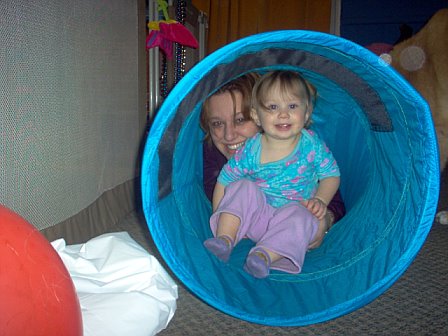 United States
October 31, 2008 8:40am CST
Hi every one! I have a new avatar up! Its the first time in a long time I changed. Its a very recent photo too. Also I went through all my friends and I went from over a hundred to less then 50! I did this because a lot of people were not active any more or hadn't responded to any of my discussions and I was wondering why they were even on my friends list. So when is the last time you did an update on your avatar, friends list or even profile?
9 responses

• United States
1 Nov 08
I haven't changed my avatar since July '07. Out of all the ones that I've had on here, and I've had a few LOL, this is the one that I've kept the longest. I don't like to delete people off my friends list, nor have I done so since joining back in February '07. If they respond to my discussions, fine, if they don't that's okay too. Even if they aren't active I don't have a problem with it. I'm just here to relax, have fun, and earn a little money on the side. It never hurts to have too many friends on Mylot. Though when it comes to sites like Myspace or Facebook, I feel just the opposite and have never understood how anyone on there could have hundreds or even thousands of friends. It just doesn't make any sense to me.

I wasn't sure when I updated my profile last, so I took a peek at it and it showed that it was last updated 8 months ago. I'm happy with how it looks so I haven't bothered changing it.

Thanks for letting us know about the new avatar! Otherwise I would have never recognized you! LOL

• United States
1 Nov 08
That was the main reason I started this discussion - So people would know it was me! I kept you on my friends list because you respond and are active. I have a few people on my friends list that don't respond to my discussions but I respond to theres and or they are still active so I just keep them.

• United States
2 Nov 08
I appreciate you keeping me on your friends list. Thank you.


• United States
1 Nov 08
I like to change my avatar frequently to suit my mood. I haven't weeded out my friends list in a really long time. I have way too many pages of friends. I don't know how to tweak my profile. I would love to make it fancier, but am too stupid.

• United States
1 Nov 08
Well I dont think your stupid becuase if you were then I would be too! I figured out how to change colors on my profile but thats it and I dont like the colors and cant rememeber how to change them back. i basically know its you new avatar or not beucase its almost always GH related.

• Canada
31 Oct 08
You are a very nice looking lady and your daughter louann is absolutely beautiful. I never change my avatar, thst's my four pond Maltese and a huge part of my family. As we always say, This is our kid.

• Shingle Springs, California
1 Nov 08
Um never.... But maybe one of these days!

• India
1 Nov 08
hi...to everyone now only i joined in this my first reponse is to u only ebsharer ....i think if u went through more than 200 friends means surely u will get response..u didnt try hard for this dats y u didnt get any repsonse...


• United States
1 Nov 08
Well, my photo on here, is one I have had on here for quite some time now, and is over 2 yrs. old. One day I need to update mine, but I don't think I have really changed that must though. I used to use pictures of things for my Avatar, but people know me by my picture, so I choose to leave that as well. As for my friends list... I have a lot of friends on my Friends list. Some of them are even my personal referrals as well. If I know the people and they are occassionally active in here, I choose to leave them on my friends list even if they are not responding back to a lot of my New discussions in here as well. I do tend to delete people from time to time if they are no longer Active here, but only do this like maybe 2-3 times a month, and usually only delete like 10-20 at a time as well.

• United States
1 Nov 08
I went through my friends list becuase I am trying to respond to more friends disucssions and I want to respond to the people who respond to me first. I try to go into the discussions friends started and with all those friends I could keep up with the ones who I really like there discusssions. Does that make any sense LOL! Its been a long day already!

• Canada
31 Oct 08
I have changed my avatar about three months ago. Until then it wouldn't change for some reason. I tried several times and it just wouldn't accept anything. But now it is working properly again and I changed it. I go through my friend's list about once every couple months. I do the same thing as you and delete the ones that aren't active. I try to keep my list down to around a hundred as I have all of their notify buttons turned on and I get their discussions in my email box. I notice that most of my friends don't respond to my discussions, not that I start very many of them, and that is okay as most of them seem to be sooo busy posting their own discussions. I have your notify button on and that is how I get your discussions. I am always about three months behind on my discussion notifications, on purpose. That way if they are going to be deleted they will be gone by the time I get to them. Alrighty then, talk to you later, your friend, chris


• United States
31 Oct 08
I am horribale about responding to friends discussions! I don't keep my notifys on because I have so many emails as it is I couldn't keep up. I do go into the discussions friends started often and try to respond to just them verses just intrest disucssions. Every once in a while I will go through some ones profile and answer a bunch of their discussions.

•
31 Oct 08
Is that you? Cool, you do not look like I thought you would! Wow the last time I changed my avatar was quite a while ago now, I keep meaning to change it but just have not had the time to do so. I have been through my friends list recently and just got rid of the ones that do not seem to be here anymore but I have not visited my profile for ages.