what your favorite chips and dips? Do you prefer homemade dips or store bought

United States
4 responses

• United States
31 Oct 08
I don't have any recipes for dips so I buy the store brand. I like French Onion Dip the best. I will keep a look out for some recipes and see what I can find.

• United States
1 Nov 08

I like the french onion too. Its a great dip! I am looking for several good ones that can be used over the holidays. I dont want the real hot ones because of the grandchildren, and appreciate the help!

• Canada
31 Oct 08
most of the time i just buy plain salted chips or sour cream and onion chips and dip them in store-bought dill pickle dip. occasionally i make my own layered dip though: 1.spread 1 can of refried beans in a 9x13 inch pan. 2.spread guacamole on top of the refried beans. 3.spread sour cream on top of the guacamole. 4.cut up a tomato into bite-size chunks. sprinkle on top of the sour cream. 5.cut up some green onions and sprinkle on top of the tomatoes. 6.grate some cheddar cheese and sprinkle on top of the green onions. serve the dip with tortilla chips.

• United States
1 Nov 08

ok, now that makes me hungy and is a good reason to get busy making dips. I know alot of people will be trying this one.

• Canada
2 Nov 08
i'm glad it looks yummy to you. any time i serve it, it's a big hit

• Canada
2 Nov 08
thanks for marking my response as "best response". i hope you're having a great day

• United States
31 Oct 08
I had been craving veggies and dip like my mom used to make. The stores generally sell a "ranch-style" dip and I remember my mom making the best dill dip. I had purchased a horrible imitation at Kroger. So I looked it up on the internet. Found lots of great variations. My kids even LOVED it!

• United States
1 Nov 08

That sounds delicious and I would like to try that too. What all do you have to put in it?

• United States
3 Nov 08
Sorry this took so long to get back to you. I thought that I had printed the recipe and could not find it. Here is a link to one that sounds very similar to the one I made. It really tastes best (because of the sour cream) if you let it sit in the refrigerator overnight. http://allrecipes.com/Recipe/Dill-vegetable-Dip/Detail.aspx Hope you give it a try.

• United States
3 Nov 08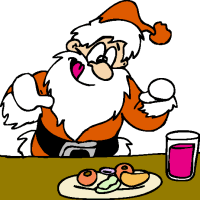 This is awesome and it was so nice of you to come back with it....MMMMMMMM warning everyone, if you read this recipe you will be hungry!!!!!!!!!


• United States
12 Sep 09
I have to cut all processed foods. I have to eat food that is as close to natural and it's natural state as possible. I will have to use vinegar and canla oil and veggies like spinach. I have to make one that is good so I will be expermenting.