what change will you make about this world?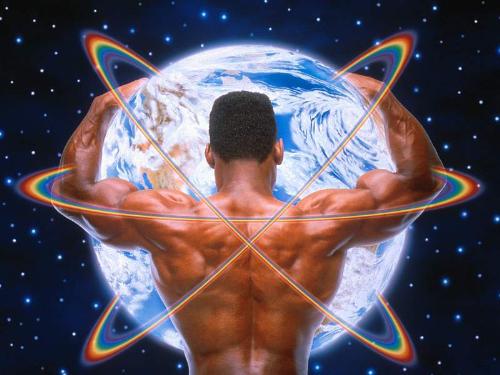 India
3 responses

• India
3 Nov 08
single most important change in this world would be to ban religion and all sorts of religious places and religious leaders. I feel religion is the single most factor that has divided this world for centuries and encouraged people to lose sanity and become fanatical murderers. The tremendous amount of money spent in the name of religious charity can be better used for the betterment of mankind.

• Malaysia
3 Nov 08
I will change the world thoroughly. Where people work together to build, to farm, to organize, to teach and etc. There will be no more word such as poor, labourer, smuggle, thief and many more. With all people work together to do all the things, there would be no need of money to exist as supplies are share together. People will be able to reach the same level of wisdom, as knowledge will be share instead of paying to learn. This a little bit same as The Eden as the Lord say, i think... Well, for now, it is impossible to this to happen but i hope it will, one day... Best Wishes and Good Luck!

• Australia
2 Nov 08
I would make the world work as one, instead of fighting and killing i would make them work together so everyone has food and shelter, and that everyone live in peace, I would make sure all children around the world have good education and to be taught how to make their own country self sufficient....