friends never say "goodbye"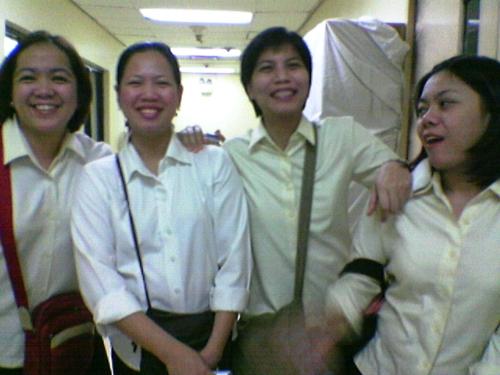 Philippines
November 3, 2008 3:57am CST
i'm the type of friend who "never goes away." i may be the 'absentee' friend who is rarely present in parties but you can be assured that being my friend means i will defend you when someone speaks of negative things about you or your character and i will 'rebuke' you lovingly with the truth if i found out that the negatives are true. i trust my friends well enough to believe that they are responsible for their own actions and i cannot tell them what to do. i can only listen when they need someone to be with them and 'lecture' them when the need arises. in my eight years of stay in pagcor, i take pride in knowing that i've gained a trustworthy circle of friends who have mutual love and respect for one another. though i may not always see them or even get to speak with them, my love for my friends remain everyday as i pray only for what is God's BEST for them..
1 response

• Philippines
3 Nov 08
hi, dreamleaper. i have a friend just like you. right now, she is trying her luck abroad. i think it's about time she does something for herself. she's the kind who's always there and who accepts me for everything that i am. when i read your post, i was reminded of her and i immediately missed her. thanks for your post. have a nice day!

• Philippines
3 Nov 08
hi there, rainegurl.. thank you for your response.. hope to see more of you here in myLot.. :)