Old tyres can kill you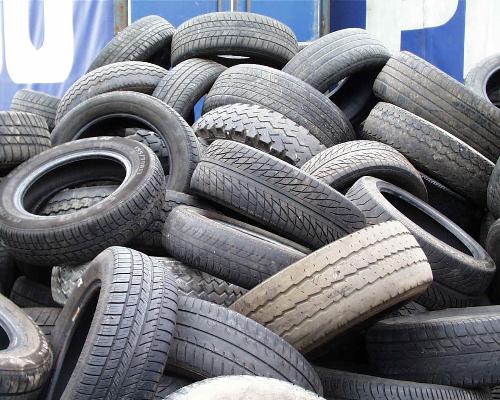 Malta
November 3, 2008 8:23am CST
I watched this video http://abcnews.go.com/Video/playerIndex?id=4826897. It was really shocking to hear this story. I learned that tyres have a life span and even if unused they can cause car accidents. It is worth it watching this video. It can save your life. © ronaldinu 2008
10 responses

• India
5 Nov 08
Ya... it is damn true..... I never changed my bike tyre from the time I bought it.... after 18months, I took my bike for a long ride, that too a hill station..... when, I was nearing the hill road, my tyre burst.... and I was shocked..... then I bought a second hand tyre from the nearby local automobile shop..... and then I cancelled my trip///////

• Singapore
4 Nov 08
Yup.. I know about that ^_^ NOt just tyre, everything has got shelf life, and thus there's always a best b4 date on all items ^_^ YEah, because tyres are made of rubber, and overtime, the whole texture will change, and together with heat and moisture, the rubber will suffer in some way or other.. PLus, tyres are meant to be used on the road, and once it's being kept for too long, it loses it's ability to do what it's meant for and thus accidents will happen ^_^

•
4 Nov 08
Hi Ronald will have to forward this to my son as he drives I don't and he is safety concious thanks for the link..littleowl

• Philippines
4 Nov 08
Oh I didn't know that. Maybe I should watch that video. How could it cause car accidents, I am curious? I think I have to set aside some time to really watch! Thanks for posting this informative topic.

• United States
4 Nov 08
They had that on TV awhile back and I posted about it, didn't get many reactions though. I hope you get more than I did, it's a VERY important piece of information and lives can be saved if people will just read the tires!

•
4 Nov 08
Hi ronaldinu, The is always telling to change our tyres often and not to let it go bald, its a good I don't drive and my husband hardley ever drives his car. Tamara

• United States
3 Nov 08
I know that old tires eventually dry rot if they are not used and do not dry rot as fast when used, but when worn down, are dangerous. We are very careful with our tires because my brother is a automobile mechanic and taught us well about tires and car care, in general.

• United States
3 Nov 08
thanks for the tip. my sons laugh at me & say my tires dry rot because i don't go much.

• United States
3 Nov 08
Thank you so very much for this information ronald. My son had an accident in my car and I had just a month prior to that bought new tires all the way around my car. They said the tires were bad. Two of them went, they just blew on him, my car filpped with him, his girlfriend and her baby in it. I wish I still had those tires to see the numbers on them. But you can bet your last dollar that I will be checking the tires on my vehicles and when I purchase others.

• United States
3 Nov 08
Thanks for this, Tires are often over looked when checking out your car. We have so much ice and rain on the roads in the winter that we check them once a week