Do your pets get along?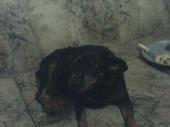 United States
November 3, 2008 3:12pm CST
I have one dog and four cats.They all get along great,well lets just say they all know their boundaries.My dog Baby seems to think she is a cat too sometimes i think.She gets along with all of them and seems to think she is the momma of the house.When the kitten is play fighting with the other kitty,she runs over and barks as to say "that's enough"!It's so funny.But they all seem to get along.
7 responses

• Canada
3 Nov 08
I have 4 dogs and 2 cats and bunnies and a bird and a turtle and fish. Well of course the fish do not care about the other pets...

. The only major problems we have to watch out for is when we bring the shepherd/husky comes in the house. You see we have 2 papillons and the shepherd/husky thinks that he owns the female papillon. Well the female and male papillons are brother and sister. So the male papillon also thinks that he owns her. The two boys are unfixed males so the shepherd/husky does not like it when the male papillon goes near the female papillon. But the shepherd/husky is mostly outside so they stay seperated most of the time anyways.

• United States
3 Nov 08
I dont know. I only have one dog. We did have a little stray kitten that wandered up and my dog just loved him. I really think that he needs a friend.

• United States
12 Nov 08
out of my 4 dogs they all get along wonderfully except for my jealous toy poodle linus.He terrorizes the others-except the big one-!!! he is so mean and the others are truly afraid of him.when he's jealous or moody he attacks them.however lol he is afraid of my friends cat!

• United States
11 Nov 08
My 2 dogs get along 99.9% of the time. They have a fight about twice a year. My younger dog pesters the older dog all day long and sometimes he has enough.



• United States
17 Nov 08
my two little dogs do get along cause they are sister and brother and they are about the same age on is a year older but the oldest one looks out for her litter brother so i guess i would have to say yes