I was country when country wasnt cool? How many of you can relate to that song?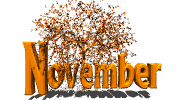 United States
November 4, 2008 10:46am CST
You know, we were raised knowing how to grow food, to cook taters and greens lol and how to sew. We were taught to help our neighbors.We knew what deer chili was....and how to make a pan of cornbread from scratch! We knew that the stove wasnt there for ornamental decoration...lol Theres alot to be said for the country life and learning about it.
5 responses

• Shingle Springs, California
4 Nov 08
Marie Osmond? Well at least it brings back memories of the Donny and Marie show and their song, "I'm a little bit country and I'm a little bit rock and roll"...

• United States
4 Nov 08
I think that country song was Barbra Mandrell.....lol Yes, I remember that show!

• Defiance, Ohio
4 Nov 08
Now that son a little bit country and a little bit rock n roll describes me to a tee. I am a little of both. hahahaha! I love the country but don't all country have a little rebel in them. They can fight with teh best of them.

• United States
4 Nov 08

Yeppers, so true.....I like them both..and enjoy the oldie goldies too..


• Defiance, Ohio
4 Nov 08
I grew up in the country. We had a huge garden for a large family. We raised chicken for the eggs and meat. We raised pigs and cows to eat. We also raised and sold rabbit for food. We had a pond with cat tails. Woods to hunt deer, squirrel and what ever other animal that happen to come our way. I can't forget about th ecreek we love sto run and play in as kids.

• United States
4 Nov 08

I could tell because you have so much class and I knew you were raised right!We aint helpless lol hehehehhehehhehe


• Defiance, Ohio
4 Nov 08
Lol Your right! Us country folks are far from being helpless. At least we either know or can figure out real quick how to live off the land if we had to.

• United States
4 Nov 08

Thats right, country folks can survive!


• United States
4 Nov 08
I wasn't raised that way but I sure wish I had been! I was raised in the city. I taught myself how to grow food, cook taters and greens and how to sew. I know what deer chili is! AND I make cornbread from scratch.

But these are all things I had to learn on my own. I'm glad, now, that I had the desire to learn because I'm now living in the country and very much want to live off the land as much as possible! One thing my mother did do was to can her own grape jelly and stewed tomatoes. I always helped her so I did learn a little about country living. She would tell me stories about how my grandmother or great-grandmother would make this or that and I was always fascinated by it! I grew up seeing things like clothing, furniture, stuff like that, and saying "I can make that!" I actually DID make my very first furniture when I was on my own! A sofa, a chair, coffee table, dresser and bed frame! I even learned how to make my own version of Reese's Peanut Butter Cups! LOL It's funny, but to old-time country folk, something 'store bought' was very special. I think things we do for ourselves are the special things!

• United States
4 Nov 08

As usual, you are wise. Yes, there is a sense of acomplishment that comes from the pride of your own work by your own hands, Amen

• United States
4 Nov 08
Ahhhh...Barbara Mandrell...that brings back alot of memories...

I loved listening to her and her sisters and watching her show. I was raised on a farm. We grew all of our own vegetables,raised and killed our own meat...most times everything we ate was home made or home grown. Oh those were the good ole days and I sure do miss them. A lot was learned back then and is carried on through my children and hopefully my grandchildren. Thanks for bringing back some good memories.



• United States
5 Nov 08

You are very welcome. She had a beautiful voice and I miss alot of the old shows...lol I am old enough to remember them all lol

• United States
4 Nov 08
I'm not country music fan so that part would be a little off. But I was actually raised on a gravel road! That means no side walk too!

I rode my horse bareback and most of the summer went without shoes on. I played tag football in our backyard in the mud! (we called it the mud bowl). I caught frogs, climbed trees (not too far, I'm scared of heights). I wasn't a tom boy however. It was just part of a well-rounded childhood. However, my mom didn't teach me much about cooking. I'm a fast learner and picked it up as I went along and now I love to cook. We only gardened occasionally so that was learned on my own really too. So I wouldn't say I was country in the true sense of the word but I laugh at my kids sometimes when they are afraid to get dirty of a little chicken to try something new. I say " Aw,man, you city kids!"

• United States
4 Nov 08

I hear these girls say, I dont work because of my nails...lo I cant mess up my nails...lol hey, I have my nails done too from time to time but it never stopped me from working...lol