What is the most significant aspect of Obama's victory for you?

India
November 5, 2008 7:35am CST
The most significant aspect for me is that Obama's victory vindicates the political and democratic process in America. For the first time an African American has made grade as a President Elect. What for you is the most significant aspect of Obama's victory? Cheers! Ram
5 responses

• Jamaica
5 Nov 08
The most significant aspect of Obama's victory for me is to see that a Black Man from a poor family has made it in the White House. Growing up and watching movies, reading books of how the blacks were treated in America bring tears to my eyes last night. To me Obama is like our first woman Prime Minister Portia, their determination in Politics let one know that whatever you want to achieve you can be able to do it with hard work and determination. There are two many poor/middle class person in this world that has low esteem on reaching his/her goal. When you look at a Mechler (German Chancellor), Portia and a Barrack you can encourage your children that he/she can do all things through Christ. Listening to his speech last night were he stretch out a hand encouraging person that it is a us and not a I, letting the electorate knowing that it will not take four years but he is willing to work together to achieve. It was a proud moment for me although I am not living in America.

• United States
5 Nov 08
It was good that he took this opportunity to let people know that it will take time to fulfill his promises - even his own campaign had realized that they had created elevated expectations among their supporters.

• India
5 Nov 08
Obama's victory is very special to America and to the world. Not because an African American became the president, but because people chose to break away from the stereotyped image of americans and vote for a man who could lead them into 'change'. A change from the past america to a new vibrant america. Some of his statements during the campaign, now needs to be put into practice. Lets wait and see how much of it he will implement. Immediate attention will be to attend the already battered economy.

• United States
5 Nov 08
He will now need to break away from the stereotyped image of politicians to actually lead our country to the change that is needed.

• China
5 Nov 08
he is a black man president.his victory has a great significant.you know the black man will have more right in the usa society,and they will be equal with the white man.then the whole usa has changed even for the poor black man .they will obtain the right to be freedom and live a happy life,there is no oppression,no racial descrimination....

• United States
5 Nov 08
Racial discrimination/oppression can have an impact on more than one race. In the past, the African American people were the "minority" of people in the United States. That is no longer true - what were once considered to be the minority races in the United States are now the majority. There are rich and poor of all races in our country - it is not a matter of all the people of one race being poorer than another.

• United States
5 Nov 08
It is curious to me that, while Obama's campaign all along touted that this election was not about race, that is all his victory is about - the first African American president (well, at least half) and what a historic event it is for African Americans - but it's not about race?

• Malta
8 Nov 08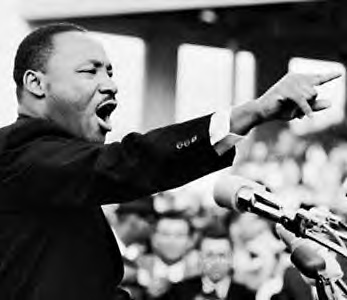 The fact that he is an African American was a hidden issue. I am sure that Martin Luther King is happy that what he dreamed about can be achieved decades later. We are all God's children whether white, black, purple , yellow or violet.