Watching the bay in the higlands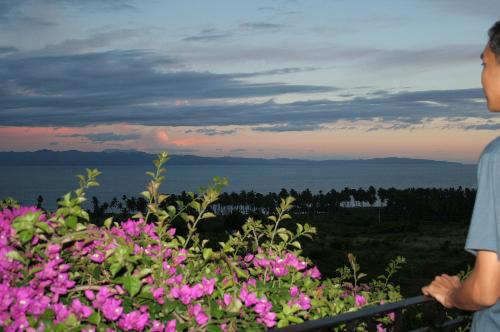 Philippines
November 5, 2008 8:45am CST

We had this chance to go to a developed highlands and we unwound there. We found it so soothing and relaxing to the mind seeing the beautiful bay. The gardens were beautifully landscaped, the food so delicious and the music great. We had a great time in the place. How about you, where would you want to unwind and why? Thanks for taking time to respond and good day to all!

3 responses

• Philippines
6 Nov 08
Oh I love that scenery Djoyce. Where is that? When unwinding we always choose to do it at Tagaytay. This place is like Baguio but nearer than Baguio. The Taal Lake view is enchanting, the place is cold and the greeneries are relaxing. We do love feasting on hot Bulalo at Leslie's Restaurant which is overlooking the beautiful Taal scenery. I also love the landscaping and the creative huts around the place.

• Philippines
6 Nov 08
Hi there!

That seems to be a nice place to unwind with family. But I just like staying at home. But it would be nice if my family can have a time off together in some beautiful place like the beach. My family never had any vacation together. Well there was one, they had it in Hong Kong and I didn't go with them cause I have to attend a wedding. But other than that, none. My dads so busy with his work to have a vacation. Ciao!


• Philippines
5 Nov 08
Hi there djoyce71! It is nice to have some time for ourselves amidst our busy schedules. It's fun going to nice place like what you have visited. The picture you have shared is beautiful. The sight is breathtaking! I often the beach. It's one of the places I frequently visit. My parents hail from La Union where some of the beaches are found. Almost every week, I go there to unwind. I stay in our house in the province every time I want to go to the beach. You can see the sunset in my room's balcony. I wish my parents and I could just leave the city and live there in the province.