What is the most funniest game that you play?

Philippines
7 responses

• United States
11 Nov 08
I recently bought a Wii and picked up the 1st 2 Rayman: Raving Rabbids games. They are really hilarious and fun to play, especially for a group of people.

• Australia
10 Nov 08
The Leisure Suit Larry games were the funniest games I ever played on the pc.

• Philippines
8 Nov 08
1) Worms is really funny and great! You can even play with your friends. 2) Leasure Suit Larry - The original DOS version games (I think I, II, III, and IV). BTW, these are for mature players. 3) Space Quest - Another DOS version games. Well, that's on top of my list. Note: I noticed that it's not common now a days to have those games that has a good sense of humor.

• United States
7 Nov 08
Bioshock. Not scary at all, just really fun how retarded these people are.

• United States
7 Nov 08
I have always been a big gamer because I love video games and they are a good way to relax when you are really stressed out,and when you have nothing do on a rainy day or when it is snowing outside,and you do not want to leave the comfort of your own home to do other things,and I have played a lot of good games in my lifetime and some that I liked more than others,I usually love games that are war games such as Ghost Recon,and Rainbow Six,and my favorite game series is the Splinter Cell series because it is about Sam Fisher and you sneak around and stealthfully take out terrorists,and my fiance loves the Sims games,and they are pretty neat if you like role playing games,and we have the Sims on Game Cube and I have played it a couple times and I have watched her play it,and it has some pretty funny things on it like if you touch the bug zapper it shocks you which is always funny,even though it does give you energy,and I wonder if there is anyone would actually touch a bug zapper and I bet my brother would because he likes doing stupid things.

• Philippines
6 Nov 08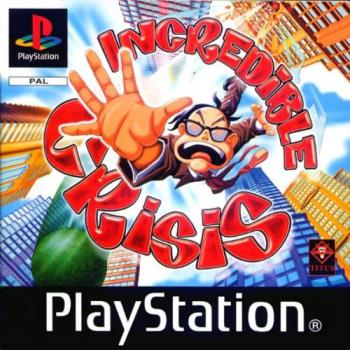 The most funniest game that I have ever seen, was really laughing even by just watching my brother play it, would be Incredible Crisis wherein you play different members of this family that get into situations that are really odd but funny at the same time. [i]There are about 24 mini-games that comprise the larger game as a whole, but some of them repeat. Despite using only one controller, the game still falls under the party genre, because the simplistic, quick hitting mini-games allow for the controller to be passed from player to player. The mini-games, which are the main gameplay elements that the player controls, are played using directional buttons to block debris whilst the action buttons are used to manipulate the puzzle. Some puzzles, however, focus on thinking in a time limit rather than dodging-and-completing; such as Etsuko's task to replace an item's exact weight with a combination of her own items. The mini-games, after being played in the main story mode of the game, can later be replayed at any time from the main menu.[/i] - wikipedia.org

• Philippines
6 Nov 08
I found most funny games during in Nintendo Famicom times like Ballon Fight, Super Mario Bros., Yei ar Kung-fu, Road Runner, and so. I remembered also South Park from N64 back then. The dubbing are insane hehe. In PC, also Worms Armageddon is one. And in playstation, Crash Bandicoot series are fun! weee