Side A band

Philippines
November 7, 2008 6:51pm CST
anyone likes this band? for me they're one of the all-time great bands in the Philippines. I always love watching them live, its an honor. i wanna hear your opinions
4 responses

• United States
8 Nov 08
OMG ! This is my favorite band. And I miss them . I think I have already watched around 10 concerts (or maybe more) of Side A. I have one of their albums and it was autographed by all members. I love their songs, their style , and their performance. I hope I would have the chance to watch them again.

• Philippines
8 Nov 08
YES! i love them specially when they had all the original members, Joey B. and kelly's been replaced. joey B. migrated na kasi i think. its still good as long as joey G. and the great pianist naldy gonzalez is still there.

• United States
8 Nov 08
Oh. so joey B is not with them anymore? well you're right. as long as joey G and nandy are there. it will still be side a. Just so sad that they dont have all original members anymore..

• Philippines
9 Nov 08
I am a big fan of this band. It seemed that they have each song from each phase in my life every since I was in High School. They use to have a regular schedule in Greenbelt 3 and I had a great time each time I catch them. I'm thinking of watching their concert with MYMP and Freestyle this December

• Philippines
10 Nov 08
back2back! i think they did a concert like that with freestyle a few years back. it was great

• Philippines
8 Nov 08
I love Side A! They are my favorite. I have watched them twice in a live concert in our school when I was still in college (1st and 3rd year). I was just sad when I heard that Joey B is no longer member of the band.

But still, I like them. I have their Platinum CD, which is a collection of their songs that reached the platinum records award. I miss Side A. I haven't watched them on TV for quite sometime.


• Philippines
8 Nov 08
Nothing beats one of the best OPM songs of all time "forevermore" and it was written by Joey B.!! love that song ever since the 90s when it was first released

• Philippines
9 May 10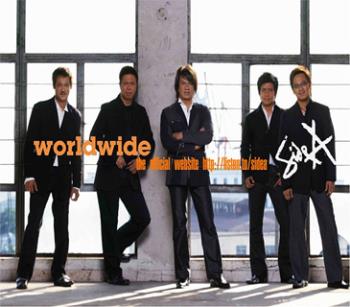 I've always loved Side A. For me, their best song will always be Forevermore. The melody and the lyrics are very, very heart-warming and romantic. I don't find it too mushy but it really tickles my heart. Too bad I never had the chance to see them performing live but in case they will perform live again, I'll make sure to be there!