What does winking mean to you?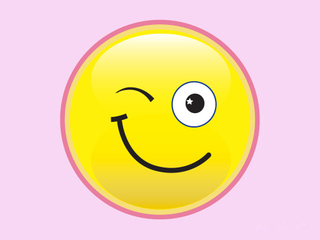 Philippines
November 8, 2008 8:23am CST

Some people wink at others as a sign of greeting, and sometimes to show that something just done or said is a joke or a secret. It sometimes happens with my friends and I. But sometimes, winking can be negative to others specially if the winker is a stranger. When a stranger winks at someone, what could it mean? When a stranger winks at you, how will you react? Good day to all!

6 responses

• Cebu, Philippines
8 Nov 08
Well, I had a funny experience with these winking thing. Winking from a stranger can probably mean just a friendly gesture or a flirt. But then again, we don't know what hides behind those eyes. It's always best to be on your guard, not saying be so paranoid about it, but in these days anything can really happen you know. Years ago, I went down to another neighborhood just as bad as mine, while walking at the sidewalk, there was this big thuggy looking guy coming my way. I sized up the guy and said to myself, don't try anything bub you may be bigger than me, but I was built for this too ya know. Lol. As he was close enough he winked at me. What the.... nothin' happened. So I went on walking till I ran along a friend from that neighborhood and asked him if he knew that burly toughy and told him that he just winked at me. He laughed... hoho. Not the toughies in your neighborhood bro. That guy was just a big gay who works at the parlor. No wonder he winked at you, your fly is open.




• Philippines
10 Nov 08
If as stranger winks at me, then he probably was enchanted with my charm (Ha!ha!ha!) I don't think I would appreciate that wink at this age of mine! I never really like being winked at by strangers even during my younger days! I find it rude!


• India
8 Nov 08
You have come up with a funny question. As a teenager, while growing up, I got the message that when a boy or girl winked, it mean he or she cared for that person. Now I really laugh it off. We just believed anything then. If we liked the person, we were thrilled. But if we disliked him, you can guess what. The rest is guess is as you have posted.

• United States
8 Nov 08
I think it's kind of a foreshadowing, like something is about to go down, so get out. I have never had a good wink, only bad things happen after a wink.