why do people like teenage years so much?

United States
10 responses

• United States
10 Mar 07
I think for some, their teen years are remembered as the best times of their lives, especially if they were super popular, like a cheerleader or football star. I myself thought their were good parts and bad. I didn't care for school, I wasn't popular and pretty shy. However, once I got out of high school, I had fun with my first job, first real boyfriend and not too much responsibility and that feeling of being invincible. You still believed all your dreams for life come true and you could eat whatever you wanted and not gain weight.

• India
21 Feb 07
i hate my teen era cause i grew up in the groups of younger students so felt little bit weaker than them in any way but i thanks now i acquired a good height to tell them that i can stand infront of you...

• India
19 Feb 07
teenage is that period of life when u feel the most beautiful feeling of life. teenage brings many cahnges to anybodyes life. so its the most beautiful part of life.

• United States
7 Nov 06
I loved mine. I think it's because you're becoming an adult, but you're aware that you're about to leave childhood so you make the best of it. You're still in touch with your inner child, and you can still get away with acting like a kid. It's also the time when most people figure out who they are, really. I guess I'm still officially a teen since I'm 19 but I think I never left that mindset, and won't for a while. I'd hate to grow up completely and become one of those adults who seem to have never had a childhood at all..

• Beaver Dam, Wisconsin
7 Nov 06
I hated being a teenager. I think people who miss it, don't remember it very well.

• United States
7 Nov 06
Yeah it's different for each person. I think that when you are a teenager you are still growing up, and things change. The only thing I miss about being a teenager is My highshcool, I had alot of fun those years, and now since I am in college, I don't get much time to enjoy and have fun. I mostly concentrate on my studies.

• Philippines
7 Nov 06
People like teenage years because they get to enjoy much than when you're already married which means responsibilities but anyway you can still enjoy even if you're married with your family of course.

• United States
7 Nov 06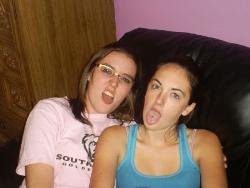 Mine weren't the best either. However, I think as we becoem removed from them, there are things we miss. According to what your teen years were like. I miss the freedom and complete lack of responsibility. I used to write poems all day. And no one went hungry because of it. LOL!

• India
7 Nov 06
Teen years are most facinating years of life. Cant forget all those dreams and fantasis and many more. A person like me can never forget the teen years, they are the most tension free years of life. That stage is a building stage of every person. What a happiness and What a heart ache.