Do you like touring historical places?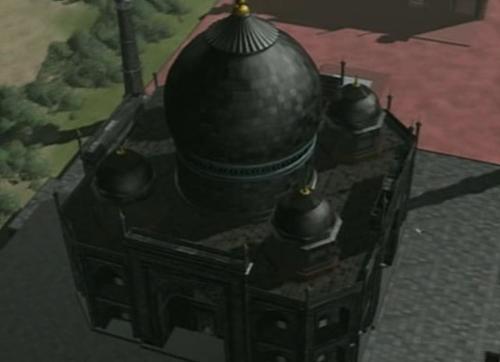 India
November 11, 2008 9:08am CST
I have been to a lot of places of historical importance. Mostly on the requests of friends and family members. But, the fact is that i don't quite like to visit those places. I would rather visit a park or a fountain. I have been always so. my friends don't like such a attitude in me. But, i can't help disliking such tours. I wonder what are your ideas about this fact!!
8 responses

• Philippines
16 Nov 08
Id love to visit one at least once in a lifetime. I appreciate historical objects a lot but probably not the facts since Ill probably just forget about it the moment that I move on to another artifact.

Im fond of observing things as well and with all those displays and places involved in those tours Id love it if I had some time to get to 'know' it. Something like that.LOL! Then again, I am a homebody and would rather stay at home watching movies, surfing online, eating, sleeping, and just enjoying life than be flittering from one tour to the next.

• India
3 Dec 08
i hope your wish is fulfilled. though, its funny to know that you spend much time at home. thats much similarity to me. i love the television and videogames very much on my part. thanks for the response.

• India
10 Dec 08
i quite agree with you. just sitting at home ain't any fun. one must go out and do something. well, when i go out the thing i like to do most is a walk to the nearby coffee stall. i also prefer a game of badminton sometimes. i wonder what is that you prefer to do? have a great day.


• India
20 Nov 08
hi,Partha. I would like you to show a little interest in places of our past glory,because sometimes you might feel the place in you.I love to visit my nearby Buddhist and Jain monuments,Udaygiri,Khandagiri and Dhauligiri.They amuse me a lot.I had been to this place many a times,yet I still love going there. On the other hand,it is your choice whether you should go such places or not.You are not bound to enjoy such places,its all your choice.Hope I helped you to some extent.

• India
4 Dec 08
thanks for the understanding you showed buddy. actually, i dont like to visit such places and thats a habit from the beginning. perhaps its due to the fear of history since school classes. your advice was very good. thanks for responding. have a good day.

• United Kingdom
19 Nov 08
I am very interested in history and so I find it fascinating to visit historical sites. I climbed a Mayan ruin in Guatemala when it was dark and watch the most wonderful sunrise. The jungle came alive as it got light and I could see monkeys swinging around and parrots flying. In Hawaii I visited Pearl Harbor and that was sad but moving. I have been to Anne Frank's house in the Netherlands. I have been to concentration camps in Europe and what happened there in them was horrific. I was respectful to those that lost their lives and it was education. People can learn from history, hopefully, and not make the same mistakes again. One day I would like to walk the Inca Trail up to Machu picchu. Seeing a fountain in a park is an enjoyable activity.

• India
4 Dec 08
i envy your list of travels. not cause i'm so interested in visiting those ruins, but i like those places you have mentioned. hawaii, gautemala and all. but one thing is sure . its better to sit in a beautiful garden than having to walk . thanks for the response.

• India
16 Nov 08
i beg to differ parthajena.....historical places interest me a lot...basically there are tfour type of places we visit....1.historical places 2.mythological places & temples 3.natural scenes 4.amusement sites like park,science center etc. I can direct my liking for historical places for my childhood interest in archeology....i get amused by looking at creation & achievement of people of past era.its very motivating for me....

• India
3 Dec 08
it is quite fine to know that you differ from my opinion. i, on my part, am lazy too. so, it adds up to my unwillingness to visit historical places. but, it is fine to know you love visiting such places. thanks for the response.

• Malaysia
12 Nov 08
Hi Parthajena, I enjoy visiting historical sites or ruins during my travel to other countries. I like to see old buildings that had been part of the history in the country, like China's Great Wall of China, Egypt's Sphinx or the ruins in Rome. Maybe it's because I enjoy history!

• India
3 Dec 08
so you enjoy history!! thats great.its good to have history in the school. it so much increases our enthusiasm. and we end up visiting the sites we read about. thanks for the response.

• Canada
11 Nov 08
yes I love anything about history, I can't walk much anymore, but I always did like to tour historical places, now I just read about them or watch them on tv

• India
3 Dec 08
i'm sorry for that. but i hope you would be trying not to miss anything you can walk to. the television has been really great. there are places we are able to see which we otherwise couldn't have. thanks for the response.

• India
8 Dec 08
hello buddy, well i am the kind who like to visit the historical places. especially the ones that have mysteries attached with them and at the same time i like to see the places first hand and to see whether what i have read about them are really true. and i just make those mysteries real when i think a lot about what may have happened in those places. and when i visualize those things by thinking about the movies or something that have been made upon them.... it makes me feel better and adventurous at the same time.

• Philippines
3 Dec 08
For me it's nice to tour historical places because you will learn a lot from those places. Aside from you will feel that somehow you are part of the past whenever you are standing in that exact place or spot where this or that thing happened. If you are a patriotic person you will enjoy visiting historical places in your own country. If you love traveling or at least you are fond of learning new things then you will also enjoy historical places of other countries. Anyway maybe you have your own lifestyle and taste so you prefer park or fountain. But in case you want a different experience with a taste of happiness, then why not try historical places?