did india deserve to win the test?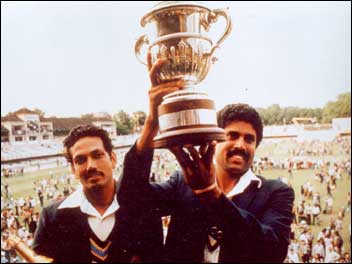 Goa, India
November 11, 2008 10:32am CST
india won the test series verses austrialia. did they deserve to win the series? india can mostly win on spinning pitches!!!! can india win on bouncy pitches? why do they lack good fast bowlers ?
3 responses


• Goa, India
12 Nov 08
yes i think india deserves to win. but can they carry on the form they are in?

• India
11 Nov 08
My friend i am not getting what u are saying.You mean to say that India did not deserve to win this series.I think u are kidding. India deserves this win from top to toe.Our batting was mindblowing.Our bowling was so excellent and our fieldin was also quite good. I agree with u that India wins more of its matches on spinning pitches. But i do not agree when u say that India lacks good fast bowlers. We have Zaheer khan and Ishant Sharma who just blew up the Aussises. And also Sharma was given the man of the series award. I think Indians are on the top.

• Goa, India
12 Nov 08
thats just two good pace (fast) bowlers. they deserve to win as the batting was great and bowling was good. but too less i done by fast bowlers. the series may have had good performances by fast bowlers but i dont think they will carry their form ahead. the fast bowlers are inconsistent.

• India
12 Nov 08
there is no doubt in my mind, India deserved to win the series. i don't agree with you. India can win most match on spin track but they can also win on bounce track. they won in perth in indo-aus series. Perth is considered as the most bounce pitch in the world. i dont think they lack fast blowers. they have good set of them, ishant,zaher,munaf,rp singh,sreesanth,praveen kumar. we have some upcomeing talents like gony,dinda,vrv singh,pankaj singh. they are blowing beautifully, the only reason why we cant see them as good fast bowlers is that we admire our batsman's more than our bowlers. that my feeling....