Space Eats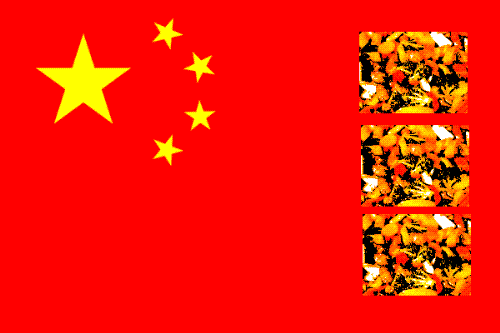 United States
November 11, 2008 11:05am CST
China is using outer space to super size it's vegetable crop. No one knows why space super sizes veggies. But we do know the results. * Packets of seeds shot out into space then brought back to Earth can produce some seriously huge eats. We're chatting about tomatoes that weigh two pounds. Cucumbers can be over two feet long. * Only the biggest and best of each crop of fruits and veggies are selected for further breeding. The idea is these monsters can feed a growing world population. * [i]"The Vitamin C content in some vegetables is nearly three times higher and there is a marked increase in trace elements such as zinc. Yields of space rice are also 25 per cent higher. Research also shows that certain space breeds use proportionately less water than their more traditional predecessors so they could be perfect for arid areas. To date China has bred more than 50 new species of plants and has plans to produce more than 200 new species."[/i] * As you can guess, this is a growing concern that will add new species to the menu.
2 responses

• United States
12 Nov 08
I would have to wonder if there are adverse affects to this. After all if the growing process is changed (bigger faster) then what else might be changed. I'd definately want testing done to be sure it was actually safe to eat before eating any. [b]~~MY OWN PEACE WITHIN~~ **STAND STRONG AND BELIEVE IN YOURSELF**[/b]

• United States
13 Nov 08
If you eat anything imported from China you already are eating space crops, and GM's are entering the food chain unlabeled here in the US. That includes pigs with mouse genes.

• Atlantic City, New Jersey
12 Nov 08
very interesting ~ thanx for sharing that crafty. I wonder what in outer space happens to the seeds that make them produce such large vegetables??? I'll have to look further into this and make sure I keep up with it ~ because like the article states ~ this could help save a starving nation ;)

• United States
12 Nov 08
I am no scientist so I can't say with certainly what is going on within the space seeds. However, my theory is that a trip to outer space causes a change in the plant's genetic priority...putting a premium on the 'edible' parts and not on the inedible parts. The edible parts of plants tend to be their reproductive features such as fruit...