Tv shows that have gotten renewed for 2008-09 season

United States
November 15, 2008 3:09am CST
The following is a running list of the television series that have officially received renewals for the 2008-09 television season: ABC Private Practice CBS The Mentalist Fox Fringe Terminator: The Sarah Connor Chronicles NBC Chuck Knight Rider Life The CW 90210 AMC Breaking Bad Mad Men FX Network Sons of Anarchy HBO Entourage In Treatment True Blood Showtime Dexter - Renewed for 2 seasons USA Network Law & Order: Criminal Intent Monk Psych Summer Series Renewals Army Wives (Renewed for season three) - USA Network Flashpoint - CBS In Plain Sight - USA Network The Secret Life of the American Teenager - ABC Family (pasted from http://tvdramas.about.com/od/tvshowsaz/a/renewedseries.htm)
5 responses

• United States
16 Nov 08
Law and Order Criminal Intent was renewed, but delayed starting time. I think its always bad when shows aren't ready when the network announces the Season 8 starting date. I think this is a message that we might be seeing the last season.

• United States
17 Nov 08
i know im worried about "the medium" because i cant find any news on it at all and it should have been announced i think by now.. the writers strike through off the time they started it to late so i dunno if that could be some of the problems or not

• United States
17 Nov 08
Medium will be back soon just working on more episodes. Its good news and hope its gets a good time slot.

• Singapore
17 Nov 08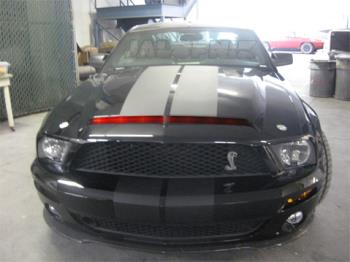 Woo~Hoo~~~~!!! they are going to be having a new season of the Knight Rider! I sure hope they bring the series in to the local channels earlier. I am still waiting for them to show it on TV! If there are new seasons, it is going to be a lot of catching up when they do show it on the local channels! Ohh... boy! Oh-boy! Oh-boy! I can't wait for the series to hit the local shores!

• United States
18 Nov 08
i still havent watched knight rider.. i keep finding other things i wanna watch at the same time

• Singapore
19 Nov 08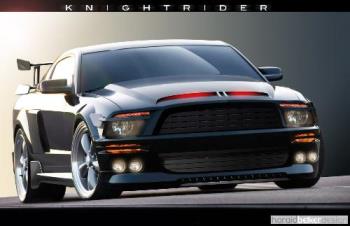 OH, then you should try to catch it. Espeically the older series starring David Hasselhoff. THAT is one timeless car I would love to own. If only the TransAm is available locally! The new Knight Rider is great too. I love the 2 hour pilot! I am hoping the local station will bring it in. For now, I can only watch them online. Sigh... the small screen and poor resolution sure sucks the fun out of watching the show!

• Philippines
17 Nov 08
Thanks for the info! I love Private Practice, Dexter, Entourage and Monk .. haha ... I'm such a TV addict!

• United States
17 Nov 08
i love greys but have yet to watch private practice yet

• Canada
15 Nov 08
that is great for most of those shows, but some like sarach conner chronicles, I have never heard of.

• United States
17 Nov 08
i hadnt heard about sarah chronicles till recently but i think its in its 2nd season lol.. i didnt like terminator so i have no reason to watch it

• United States
15 Nov 08
hmm i tried watching the Sarah Connor Chronicles..yuck. never saw Fringe but i did see the commercials for it and it looked cool, i just always forgot about it. not surprised about Knight Rider..the moment they made Kit a friggin Transformer it lost everything in my mind..i mean..ok a talking intelligent car, i can dig it..able to boost itself in the air and is bullet proof..i can still dig it...able to transform itself into other types of cars? ok come on! not only are you flat out ripping from a cartoon/movie, but seriously HOW could that even remotely be plausible?! i dont get HBO..which sucks wanted to see all those! Sons of Anarchy..knew that one was going down..shoot even the founding fathers patches were shiny white and brand new?! wtf? give it at least a SEMBLANCE of reality and thats the merest semblance possible! all the others..blah dont know them, not interested and wont miss them.

• United States
15 Nov 08
im surprised knight rider got on this renewed list.. i didnt see it but after seeing what they did to the bionic woman i figured it would bomb too.. i wish it had listed more than i had posted since it says nothing on a few of my favorite shows that arent on this one that are the saved ones or the post i did on the ones that got canceled so im wondering if they are safe or not.. ive heard good things on fridge but the one i tried to watch had some weird monster wrapped around some ones organ in their body and im like uhhh no..