how many cell phones do u use???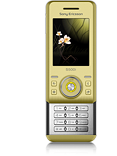 India
5 responses

• Malaysia
16 Nov 08
Hi raja, we have the same mobile phone. It's been a year I used Sony Ericsson S500i and that is my 6th of 7th mobile phones. I start to have my own mobile phone 7 years ago. I use to carry two mobile phones also but not anymore. I found that is it difficult to bring two and I'm thinking, why brings two while one is enough?

• United States
16 Nov 08
Mine is a black flip-phone of some sort...I'm not sure what kind. Is "LG" a brand? I have a little black backpack with a cell phone pockett, or I put it in my clothes pockett. Happy MyLotting!

• India
9 Feb 09
Hi,I have been using Nokia 6600 since I bought it in April 2006 . It is a good Phone with good picture quality, good battery time and a reasonably good camera.

• Philippines
16 Nov 08
hi this is btst_prl, well am addicted to mobile, as of now i am using samsung E_250.. i like very much the features.. i can chat, downloads songs get pics, record videos and many more... i really like this unit...i can't go out without my mobile as if my life is not complete without it and even when am sleeping i still on my side ... i actually using 2 cellphones...what brand of cellphones do you really most like?

• United States
16 Nov 08
whats up man but yeah i use 2 cell phones at the current moment