Too Fat For Prison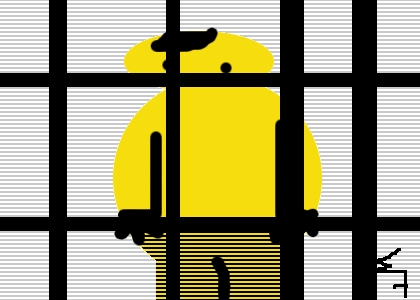 United States
November 18, 2008 12:01am CST
A Canadian man has been declared too fat to be in Prison. Michel Lapointe is a convicted drugs gang member arrested in 2006 who weighs 450lb (205kg). 'Big Mike' could not fit on the chair in his Montreal prison cell and his body protruded six inches on either side of his bed, press reports said. * "I'm going to have a proper bed and finally have a chair I can sit in," Michel Lampointe said. "I want a normal life. I've done some stupid things and I've paid for them," he added. * This large prisoner was also noted for 'good behavior'.
1 response


• United States
19 Nov 08
Well yes, but there is also cruel and unusual punishment too. If something bad happened to this prisoner he could have sued the pants off this prison. I would like to know exactly why this man was so obese. He could have some sort of medical condition, especially as I'm sure he was fed a lower calorie diet in the institution...that could not put this kind of weight on a person.

• United States
19 Nov 08
Um, I understand your statement.